Estimated read time: 3-4 minutes
This archived news story is available only for your personal, non-commercial use. Information in the story may be outdated or superseded by additional information. Reading or replaying the story in its archived form does not constitute a republication of the story.
SALT LAKE CITY -- A mission against poverty has brought three professional golfers from different parts of the world to Salt Lake City this week. They're giving the gift of sight to thousands of children.
The shipping containers the golfers packed last week are not much to look at, but what's inside is invaluable.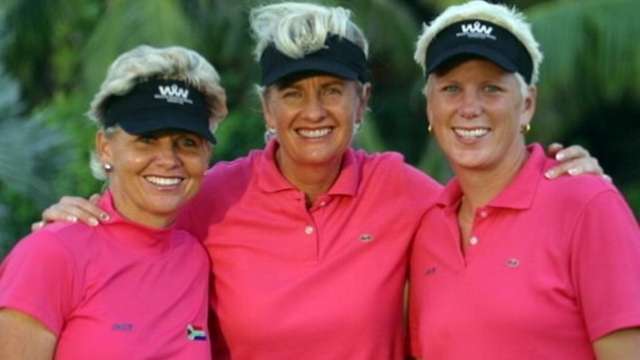 "We put out the word we needed some medical supplies, that we needed hygiene kits, newborn kits, blankets, clothing; and it's just been fantastic just to see the amazing response," Reeve Nield said. "We are so grateful and so excited for the kindness and great hearts of those people here in Utah,"
Nield should know. She served an LDS mission to Provo in the early '90s. Her mission now, however, is thousands of miles away in her homeland of Zimbabwe.
"There's an extreme amount of poverty there, but they're a grateful people," Nield said. "It's so fun to give to people who show gratitude."
What she and her organization are giving is the gift of sight. An estimated 100,000 people in Zimbabwe are blind or partially sighted, due mainly to cataracts.
Eyes for Zimbabwe, a charitable foundation created by Nield in 1997, has helped thousands see again. Many have been given the gift of sight for the first time.
It all started after a hospital visit with a young patient.
"She was 12 years old, and she had been blind for four years. It was just hard to know that just for the lack of supplies, that she couldn't see, she couldn't attend school. Her life was just stuck in a mud hut," Nield said.
To help the 12-year-old out, Nield -- a professional golf coach on the ladies European tour -- invited others to join in.
Laurette Maritz from South Africa, and also on the tour, is in charge of medical supplies.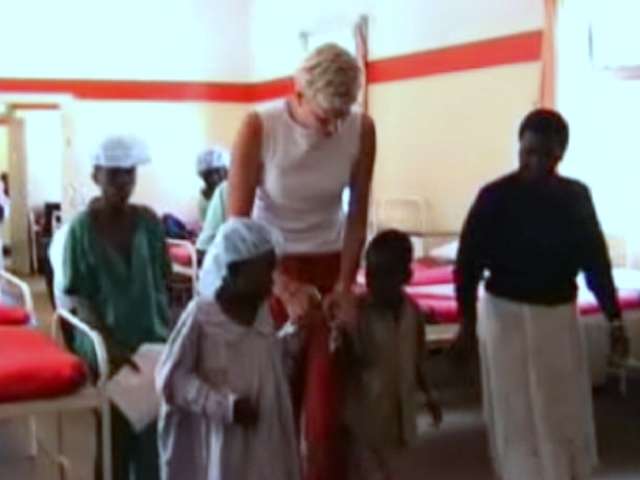 "There were elderly ladies there that, you know, when you took the patches off, it was the first time they had seen their children in 10 years. And you know the first thing they do is they look at their hands. And I always wondered why they did that, but their hands were their eyes," Maritz said.
"I never knew what I was going for, but it changed my life, really," Cecilie Lundgreen said.
Her life was much different before she joined Eyes for Zimbabwe. The professional golfer said she was once a spoiled Norwegian.
"I was just going to be rich and famous. You know, play my golf, travel the world. And then all of a sudden I realized I could use that I could actually use that talent that I've been given to help someone else," Lundgreen said.
To help those who help their cause, these three women give back by giving golf lessons to the many who helped pack the containers last week. In that group was BYU's baseball coach, Vance Law, his family and players.
Law's son Adam is currently serving an LDS mission where these supplies are headed: Zimbabwe.
"It's a great opportunity for us to be able to serve people on the other side of the world," Law said.
"If we can help one person to be able to get their eyesight back, if we can help one person to be able to have a missionary outfit so that they can go and serve the Lord, that's what our goal is, you know? And many people will think you can't help the whole world. But you can make a difference in somebody's life," Martitz said.
The surgeons are volunteers. They use donated supplies.
The containers are now on their way to Zimbabwe.
E-mail: kaiken@ksl.com
×
Related links
Most recent Utah stories