Estimated read time: 2-3 minutes
This archived news story is available only for your personal, non-commercial use. Information in the story may be outdated or superseded by additional information. Reading or replaying the story in its archived form does not constitute a republication of the story.
SALT LAKE CITY -- Professional golfer Tiger Woods apologized Wednesday for what he called his "transgressions."
The apology came after the release of a voicemail recording from a woman who claims to have had an affair with Woods, though the voice on the tape has not yet been confirmed be Woods'.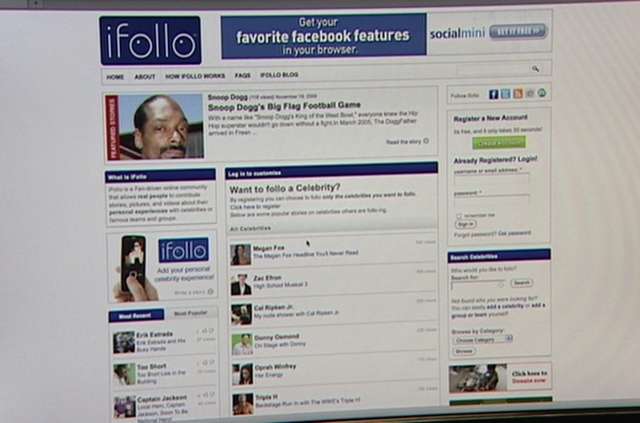 The golfer's story is just the latest example of how modern technology is reshaping our society by eroding privacy, particularly in the case of celebrities.
Park City-based web entrepreneur Colin House says digital technology and the Web are reshaping our world.
"So anybody can become a news person, or a paparazzi, or anything," House says. "As long as they have a cell phone, they're armed and equipped."
Three weeks ago, House launched a Twitter-like website called ifollo.com, which allows fans to instantly share celebrity encounters. Most posts, he says, show the decent, human side of the famous.
One person spoke with Donny Osmond on a flight from Las Vegas and posted a comment and photo, apparently of Osmond sleeping.
Another describes "My Nude Shower With Cal Ripken Jr.": a humorous Park City celebrity sighting five years ago.
Related:
Oprah Winfrey was taken to task by a waiter who says she only tipped 10 percent on a $400 bill.
Is privacy dead? First Amendment attorney Jeff Hunt says the proliferation of new technology may help with law enforcement or security, but not privacy.
"The downside is that you have a lower expectation of privacy now when you're out and about in the general public because there's a chance, probably a good chance, your activity is going to be captured on camera," Hunt says.
In his day, President John F. Kennedy's marital transgressions were unknown to the broad public. Whether or not the public had a right to know, the ability to know was much more limited. That's changed, and information now often spreads anonymously.
"The anonymity is troubling, because with the anonymity there's a lack of accountability," Hunt says. "You can't determine the credibility or trustworthiness of that source unless you know what the source is."
"Most of us feel and empathize with the celebrities on the privacy side," House says. "But with Web 2.0 and where this is going, it's just too prevalent. We can't control it. It is what it is."
Readers of ifollo.com police the site themselves, alerting managers of malicious or irresponsible content, which is then deleted.
E-mail: jdaley@ksl.com
×
Related links
Most recent Utah stories