Estimated read time: 2-3 minutes
This archived news story is available only for your personal, non-commercial use. Information in the story may be outdated or superseded by additional information. Reading or replaying the story in its archived form does not constitute a republication of the story.
WEST VALLEY CITY -- Parents who want to keep closer tabs on their teenage drivers might be interested in a new device that aims to help teach teens to be better drivers. If your teen doesn't drive safely, you'll know about it.
Jeffrey Harvey is the executive vice president for Salt Lake City-based Inthinc. He is also normally a law-abiding citizen, but on Tuesday he broke the law by speeding for a second to show us how his company's new device will help teenagers become better drivers.
"Speeding violation," the device alerted.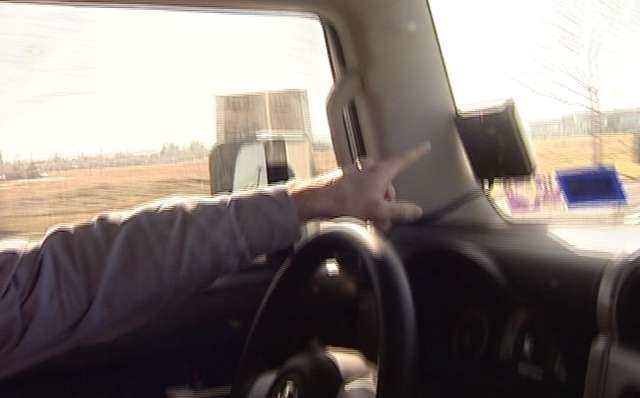 It's called a Tiwi, and it is meant to be attached to a vehicle's windshield. Basically, it's a GPS device that monitors what the driver is doing. When the driver speeds, makes a sharp turn, or doesn't wear their seat belt, Tiwi tells them.
"Please buckle your seat belt," the device says.
If the driver doesn't listen, a text message or an e-mail is sent to the teenage driver's parents. Harvey says it's a way for new drivers to learn to be better drivers without having their parents next to them.
"That's what Tiwi really is. It's to bridge that gap and to continue the learning process," Harvey explained.
Tiwi can also help with peer pressure. A teen driving with friends might not be tempted to drive aggressively if they know their parents will find out.
"The ability to try and insulate your teenagers from some of that peer pressure by having a device is extremely powerful, and it gives them an out and a way to save face with their peers," explains Scott McClellan, founder and chief executive officer of Inthinc.
McClellan has devices on NASCAR race cars to record race information and has also developed devices for companies to track their fleets of vehicles. The Tiwi, however, was made specifically to help teens become better drivers, to reduce the number of teen accidents, and, ultimately, to save lives.
"It's nothing more than, like, having your parent right next to you saying, 'Hey, you're starting to go a little fast,'" McClellan said.
Teens may not like it at first, but parents will.
Inthinc is already working on the next generation of devices which would detect when drivers are on their phone or text messaging.
E-mail: acabrero@ksl.com
×
Related links
Most recent Utah stories