Estimated read time: 1-2 minutes
This archived news story is available only for your personal, non-commercial use. Information in the story may be outdated or superseded by additional information. Reading or replaying the story in its archived form does not constitute a republication of the story.
Sam Penrod Reporting Members of the UVSC hockey team were victimized over the weekend. The players came home from an out-of-town trip, only to find their apartments had all been broken into.
The players seem convinced that they were targeted by someone who knew they would be out of town. And even though they left everything locked when the left, someone got inside and stole a lot of valuable property.
The hockey team left for Las Vegas for two games against UNLV on Friday morning.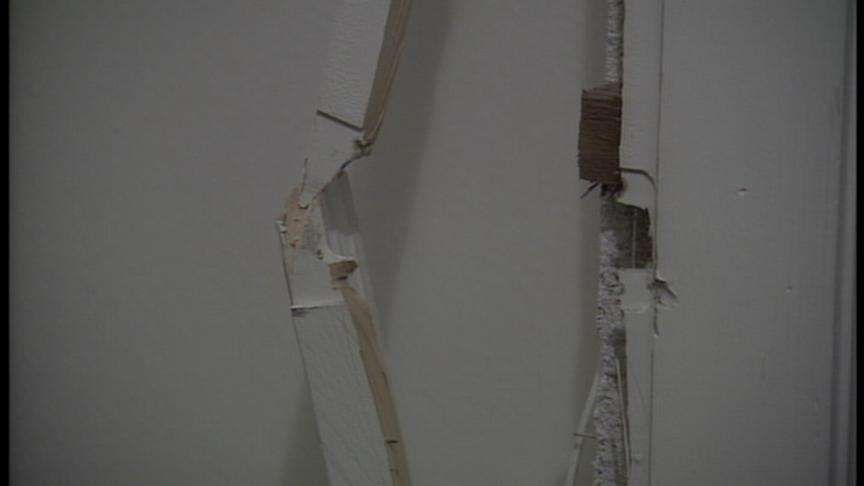 They got home last night about 5 p.m. and found someone had broken into three apartments and then also forced their way into the individual rooms in each of those apartments.
In all, the burglars got away with about $10,000 worth of property, including DVD players, snowboards, an XBOX, cash and seven laptop computers. And for some of the players, personal items such as photos and music, as well as homework, on their computers can't be replaced.
Bobby Scott, Burglary Victim: "I was missing my laptop, my DVD player, and my friend's Xbox was in the room as well. So I also had a spare key to my car stolen, so that's the biggest thing I guess. Reporter: "Is your car still there?" Victim: "The car is still here for now."
Owen Beaudry, Burglary Victim: "We just hope they are caught, and we get our stuff back. If anyone has any information we just want our stuff back."
The hockey team is offering a reward for any information in the case. You can call the Orem Police if you know who might be involved.
By the way, they did win both of their games.
×
Most recent Utah stories