Estimated read time: 3-4 minutes
This archived news story is available only for your personal, non-commercial use. Information in the story may be outdated or superseded by additional information. Reading or replaying the story in its archived form does not constitute a republication of the story.
Tonya Papanikolas Reporting Support continues to pour in for an LDS bishop who survived a tragic accident that killed his pregnant wife and two children in a car crash Friday night in Salt Lake City. He says he forgives the teenager who was arrested on suspicion of drunk driving.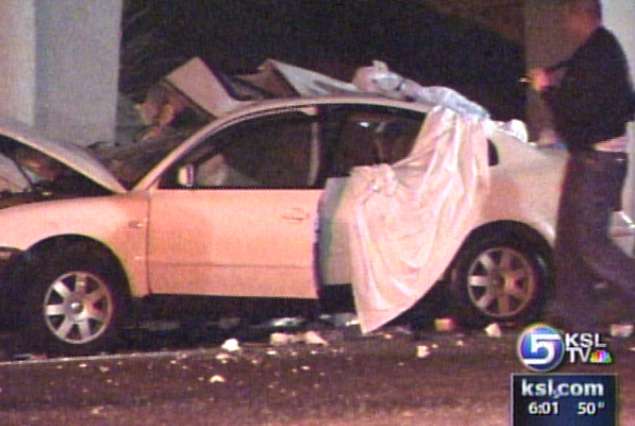 As we first reported Saturday, that crash in Salt Lake killed a pregnant mother and two of her children. The father and six-year-old son survived the crash. The couple's 14-year-old son was at a friend's house.
Six-year-old Sam was brought to Primary Children's Hospital with a broken bone and some swelling and bleeding in his brain.
His father told church members Sunday that doctors were going to take Sam off the medicine that has kept him asleep. He said his son has been responding to prayers and that when Sam wakes up, his sweet personality would help him through this tough time.
Colorful chalk messages of hope and love cover the overpass wall where the Williams family crashed. Friends have also left flowers and signs to honor Michelle Williams, her unborn baby, 11-year-old Ben and nine-year-old Anna, who all died in the accident.
Taylor Acree, Friend: "I cried when I saw it because I just love them so much."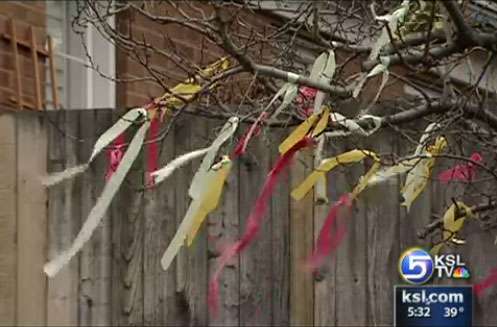 At the Williams' home, yellow, green and pink ribbons are tied all over the yard. As friends mourn their death,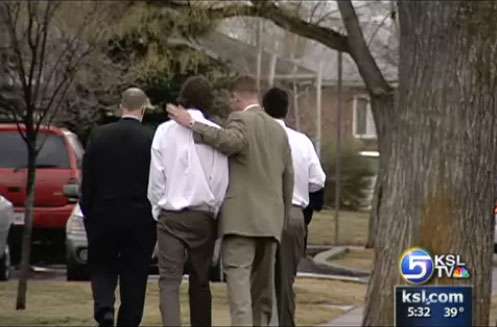 Chris Williams and his 14-year-old son Michael slipped into church Sunday. Chris serves as an LDS bishop. In the midst of his grief, he offered others hope.
Ryan Wehmann, Ward Member: "He said in his testimony that if anybody's faith is lacking, that we could rely on his."
Camila Altamirano, Ward Member: "He just talked about how we should stay strong and have faith and that everything happens for a reason."
He also asked the congregation to pray for the young man who caused the crash, a 17-year-old who's suspected of drunk driving.
James Wood, Family Spokesman: "Bishop Williams is very concerned about that young man and his family and he wants them to know that he loves and supports them in their trials, too."
Ryan Wehmann: "That's just the kind of guy he is. He cares about other people." Many attending church recognized that sentiment by wearing red ribbons bearing the word "love."
Robert Fairbanks, Ward Member: "It reminds us of the type of individuals the Williams family is. They are a loving family, and they extend their love to everyone."
Those who knew Michelle Williams say she exemplified that generosity.
Camila Altamirano: "I just remember her driving me to girls' camp. She was a great lady."
Friends say they will also dearly miss Ben and Anna.
Taylor Acree: "You just see him and smile cause you know he's got something funny to say. And Anna, she was always just so sweet. We miss them a lot."
The funeral has not been scheduled yet. Christopher Williams is hoping his son Sam can recover enough to attend the services.
The Williams' stake is setting up a fund to help the family. Contributions can be made at any Zions Bank branch.
×
Related links
Most recent Utah stories