Estimated read time: 1-2 minutes
This archived news story is available only for your personal, non-commercial use. Information in the story may be outdated or superseded by additional information. Reading or replaying the story in its archived form does not constitute a republication of the story.
SALT LAKE CITY -- Utah Muslims are celebrating a holy day called Eid al- Adha, or the Festival of Sacrifice.
Eid-al-Adha is celebrated around the world. Muslims gathered at the Salt Palace in Sandy Friday for prayer.
Hundreds came out to honor the prophet Abraham and his major sacrifice. The holiday commemorates the time when Allah asked him to kill his only son.
Friday, Muslims sacrifice an animal -- usually a sheep, lamb, goat or cow - - then they give one-third of the meat to the poor, one-third to friends and the rest they keep.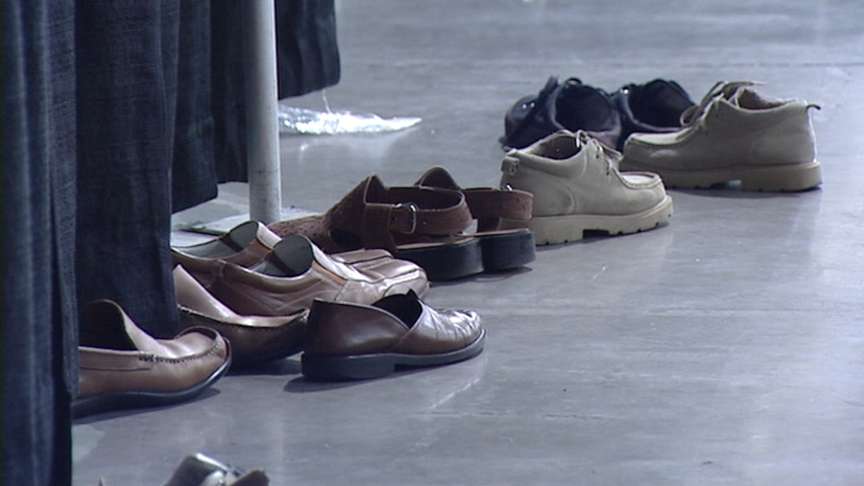 Imam Muhammed Mehtar, with the Islamic Society of Salt Lake, said, "When you take part in this celebration you build bridges between yourself and those around you. Muslims are called upon not just to sacrifice an animal, and share that animal with the poor and needy as well."
The Festival of Sacrifice doesn't always fall on the day after Thanksgiving but changes according to the lunar calendar. It will usually last three days.
Friday morning, they started out with ceremonial prayer. In the afternoon, they take part in their regular Friday prayer.
"The reward is double. One reward we get is for the Friday praying. The other reward is taking part in this act that links us to the prophet Ibrihim, peace be upon him," said Muhammed Mehtar. "Whenever you have a celebration, try to get as many people together. That way you can create more love and affection between yourselves."
Friday's prayers will be followed by visits with family and friends, and gift exchanging.
E-mail: ngonzales@ksl.com
×
Most recent Utah stories