Estimated read time: 2-3 minutes
This archived news story is available only for your personal, non-commercial use. Information in the story may be outdated or superseded by additional information. Reading or replaying the story in its archived form does not constitute a republication of the story.
Carole Mikita Reporting As Ballet West dancers are putting the finishing touches on their upcoming production of 'Sleeping Beauty,' the search committee is narrowing the number of candidates to lead the company.
"Sleeping Beauty" is a huge production, and while the company hopes to sell lots of tickets, it's in transition. Artistic Director Jonas Kage was fired last spring, so the dancers are also hoping for a dynamic new leader.
"Sleeping Beauty," a proven audience pleaser, carries hopes for success from the dancers, the staff and the board of trustees. Dreams are coming true for Katherine Lawrence, performing her first lead role in a full-length classical ballet.
Katherine Lawrence, Ballet West, demi-soloist: "It's a challenge, but it's really been exciting, and I feel like I've been prepared for it really well, so, as scary as it is, I'm ready to take it on."
One of those training Katherine is former Ballet West principal dancer Wendee Fiedeldey. She performed as Aurora and understands what all of them are working toward.
Wendee Fiedeldey, rehearsal assistant, Ballet West: "I sweat with them as they go out there. I know everything they're thinking and feeling. They look great. I think, I think it's gonna be just terrific, I really do. I think it's gonna be a great performance."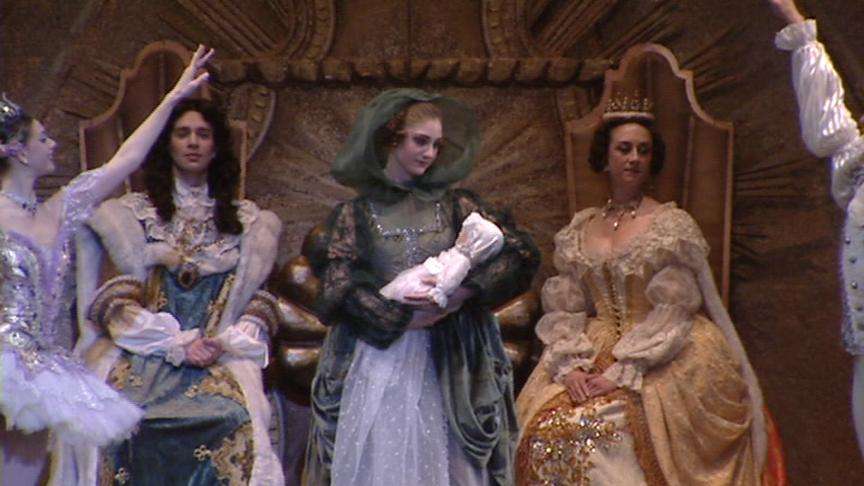 From up-and-coming dancers to a "seasoned" performer, former principal dancer and Ballet Mistress, 72-year-old Bene Arnold performs again. She and company founder Willem Christensen created Ballet West.
Bene Arnold, Ballet West former dancer, ballet mistress: "I've seen the evolution of the dancers and of the ballets as they've been done. And it's exciting to see the growth that every single artistic director made to this company."
It's a challenging production for the ballet dancers and a challenging time for Ballet West as the search committee looks for a new artistic director. In the meantime, Pamela Robinson-Harris has stepped in, directing the company and the production.
What she hopes audiences will see is a seamlessly beautiful production, something a new artistic director can build on.
Pamela Robinson-Harris: "I hope they continue to bring growth, new works to the company, and continue to increase the level. I mean, our dancers are so strong now, but to continue to increase the level and the artistry."
"The Sleeping Beauty" opens tomorrow and runs through February 17 at the Capitol Theatre in Salt Lake. There are also two performances at Weber State's Val Browning Center on Feb. 23 and 24.
×
Most recent Utah stories