Estimated read time: 2-3 minutes
This archived news story is available only for your personal, non-commercial use. Information in the story may be outdated or superseded by additional information. Reading or replaying the story in its archived form does not constitute a republication of the story.
SALT LAKE CITY -- A former University of Utah associate professor died after falling out of the side rear doors of a university shuttle bus. University police described the incident as a "tragic accident."
The victim is identified as a 63-year-old researcher from China. University Police said the incident happened near University Hospital Thursday at 8:20 p.m. The woman fell out of the bus as it was making a left-hand turn from North Campus Drive onto Mario Capecchi Drive.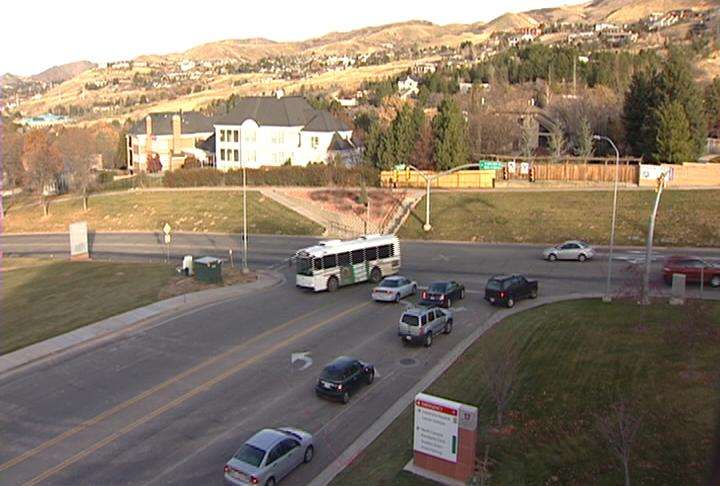 University of Utah police Sgt. Arbon Nordgran said, "She was standing up, apparently she lost her footing, she fell against the door, the door opened up, and she fell out of the bus."
"All indications that we've received are that it's a tragic accident, that the driver wasn't going too fast or anything like that," said Norm Chambers, assistant vice president of auxiliary services at the University of Utah.
The victim was taken to the University Medical Center, where she later died.
Chambers said the door -- which is controlled by the driver, not passengers -- was closed before the woman fell.
The 29 buses in the campus shuttle system give more than a million rides a year. In the 20 years the campus shuttle system has operated, officials said nothing like this has ever happened.
Police impounded the bus, which was taken to a garage. It is being given a full inspection by Utah Highway Patrol to see if the door somehow failed.
Chambers said, "We certainly maintain our shuttle fleet. We have regular inspections, maintenance that takes place. But when something like this happens, we really want to get in there and find out what happened, what took place."
"It was just an unusual thing," said Nordgran. "But if there's a seat on a bus, I'd take it. That's what I'd do. It was just one of those freak accidents. She just lost her balance."
In a press release, the University of Utah public relations office says the UHP found no driver error. It also found the bus appeared to be road worthy, and there didn't appear to be any mechanical problems with the door. But for the time being, they have taken three buses, including the one involved in this incident, off the road.
Police have not yet released the woman's name, because they're haven't yet been able to make contact with her next of kin in China.
------
Story compiled with contributions from John Daley and Cleon Wall.
×
Most recent Utah stories