Estimated read time: 2-3 minutes
This archived news story is available only for your personal, non-commercial use. Information in the story may be outdated or superseded by additional information. Reading or replaying the story in its archived form does not constitute a republication of the story.
SALT LAKE CITY -- There are many places you can look to find information about health issues: your doctor, for example, and books or the Internet. A Salt Lake company has just launched a medical website that uses the popularity of social networking in a new way.
The site works like Facebook or Myspace; but on diabeticconnect.com, all the members and their friends have one thing in common: diabetes.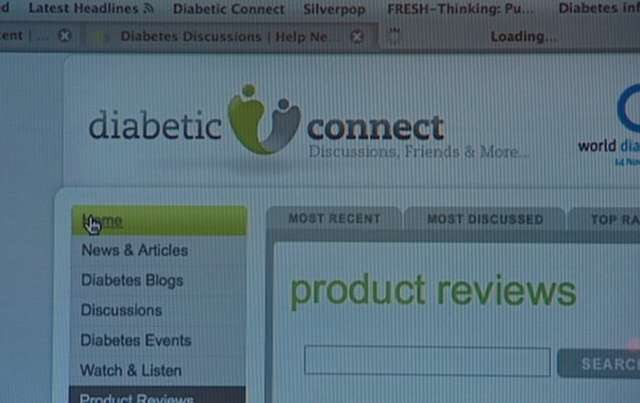 Unlike other social-networking sites--which are designed for the masses, and the subject matters are limitless--diabeticconnect.com is designed for just that specific disease. When you sign up, you are soon connected with thousands of people who share the same disease or have a family member who does.
Alliance Health Networks of Salt Lake developed the site. CEO Stead Burwell told KSL News, "This is a special place to come and dive deep about diabetes, meet other people just like you who are either providing care for someone with diabetes or is actually dealing with it themselves."
Diabeticconnect.com also eliminates getting caught up in the maze of information that results when you do a basic Internet search about the disease. Geoff Swindle, president founder of Alliance Health Networks, said the site was launched earlier this year and is very popular.
"We're adding between 200 and 500 new members a day, and we have approximately 75,000 registered members on the site," Swindle said.
---
According to the Utah Dept. of Health, about 1,000 Utahns with diabetes die each year.
---
Users can access discussion boards and get information about products, books, videos, even recipes. They can also have one-on-one discussions with a patient and caregiver advocate who work for the site. But the most popular area is the discussion boards.
"It's very active with expert patients who have been dealing with diabetes for a long time and others who are just recently diagnosed. [There are] wonderful conversations going on where they can join in and ask questions, comment and get support and care and sharing," Burwell said.
---
According to the CDC, Diabetes affects nearly 24 million people in the United States, including 124,000 Utahns.
---
Those with diabetes know that controlling diet is key to managing the disease. The recipe section on the site has gotten response from around the world.
John Crowley, the site's caregiver advocate, said, "We were blown away by the response to this section. It filled up fast, and we're working on ways to try to make it even better."
Alliance Health Systems is currently testing other disease-specific sites like this. According to Burwell, the potential is huge.
"We will be in the position to launch technically hundreds of sites," Burwell said.
E-mail: kmccord@ksl.com
×
Related links
Most recent Utah stories