Estimated read time: 2-3 minutes
This archived news story is available only for your personal, non-commercial use. Information in the story may be outdated or superseded by additional information. Reading or replaying the story in its archived form does not constitute a republication of the story.
SALT LAKE CITY -- A mother addicted to methamphetamine gave her baby away to her dealer in Salt Lake County. Now that dealer is in jail.
Investigators said the mother admitted to having a meth addiction. She told officers she was homeless and didn't want to expose her child to that lifestyle, so she turned to her drug dealer.
Detectives say 38-year-old Alma Castillo has dealt methamphetamine for years. On Monday morning, drug agents caught her at a house near 700 West and 300 North in Salt Lake City.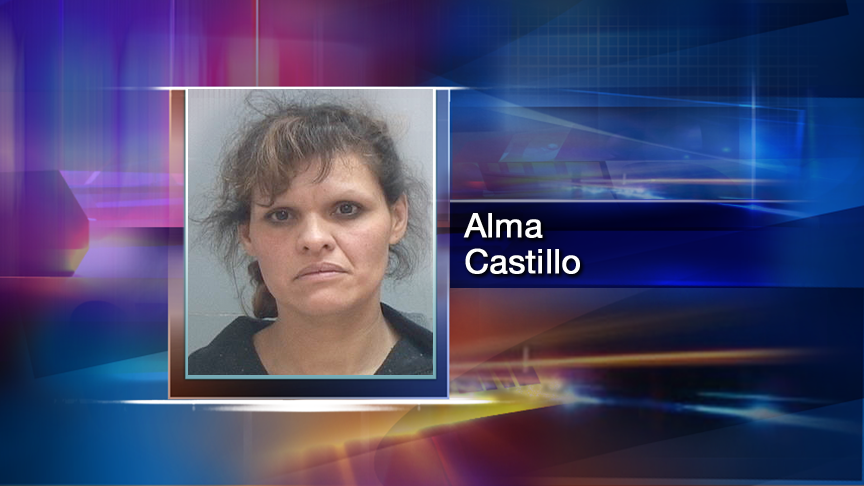 Castillo has three kids of her own and was taking care of a fourth--a 9-month-old who was given to her by one of her customers.
The sheriff's office said the 23-year-old mother brought her baby to the house about a week ago and just signed a piece of paper giving her baby up to Castillo.
"That said: 'I'm handing over guardianship of my child at this time.' And that's really all it said, and a signature," explained Salt Lake County sheriff's Lt. Don Hutson.
Hutson said the mother also gave Castillo the baby's Medicaid card. He said the mother was homeless and didn't want to raise her daughter on the streets.
"So, she turned her over to her, thinking at least an established home is better than moving from place to place," Hutson said.
KSL News talked to the woman who is watching Castillo's children while she's in jail. She said Castillo hardly knew the 23-year-old mother but felt bad for the child, who appeared malnourished.
"She takes in everybody, especially the ones that need it the most. It's almost like a shelter or something here," the woman said.
Officers also busted a duplex at 400 North and 900 West Monday morning for dealing meth. They said Castillo was in on that operation too.
Now investigators are checking the possibility that this may have been a trade: baby for drugs.
"The common denominator seems to be methamphetamine--one being a buyer and the other being a seller. So, I think, naturally, those questions need to be asked," Hutson said.
Castillo is in the Salt Lake County Jail on charges of meth distribution and child endangerment.
E-mail: ngonzales@ksl.com
×
Most recent Utah stories