Estimated read time: 3-4 minutes
This archived news story is available only for your personal, non-commercial use. Information in the story may be outdated or superseded by additional information. Reading or replaying the story in its archived form does not constitute a republication of the story.
SALT LAKE COUNTY -- Rescue crews airlifted two men off a cliff in Little Cottonwood Canyon Monday, after they spent the night huddled there in the cold.
The 20-year-olds admit they made a series of bad decisions, but should they pay financially for that bad judgment?
Donald Brewer and Chandler Lunley got a flight to solid ground from a medical helicopter around noon. That ended a nearly 20-hour ordeal for the men from Sandy.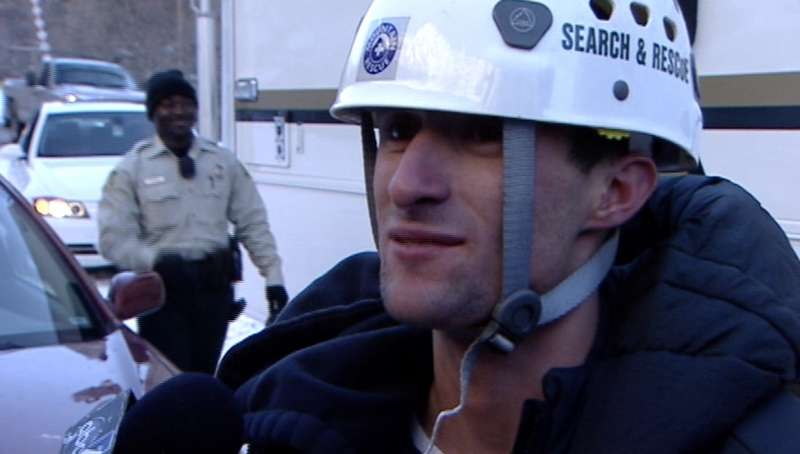 "As soon as we got lost, we were like, 'This is a bad idea.' And I was like, 'We should call the cops,'" Brewer said.
The inexperienced hikers headed out late Sunday. They got lost, the sun set, and they were trapped on a ledge 900 vertical feet from the canyon floor; so they called for help.
Rescue crews spotted them from the air and dropped cold weather gear so the men could endure single-digit temperatures.
"It wasn't that bad actually," Brewer said. The only bad thing was falling asleep. If we both fell asleep at the same time, it could have been a disaster."
Lunley said, "During the night we just chilled in two blankets, and we kind of cuddled together. We let each other sleep for 15 minutes each time. And when he was sleeping I'd just make sure he was all right. We tied a rope to each other that we got from the stuff the helicopter dropped to us. So it was a pretty cold night, and it was crazy. I've never been in one spot for that long."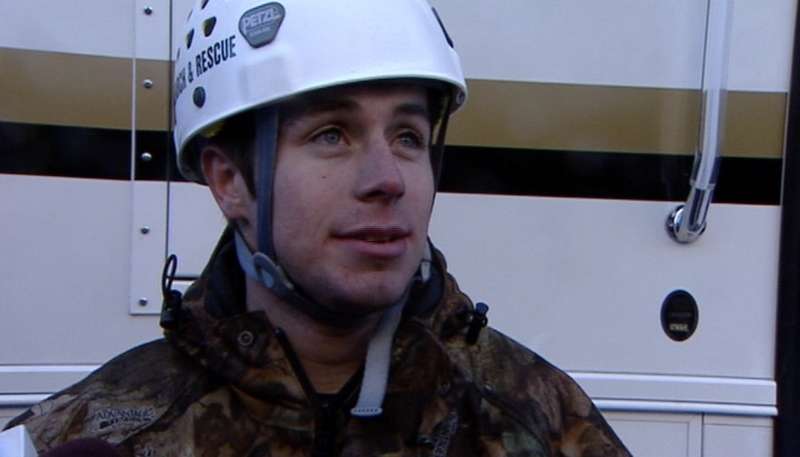 Lunley also said he feared for his life.
"I was kind of having flashbacks of childhood 'cause I needed to do something to keep me from thinking of bad thoughts," Lunley said.
Like most rescues, this one was a lot of work for a lot of people--and very expensive.
"You're talking thousands of dollars, if you were to really itemize it," said Salt Lake County sheriff's Lt. Don Hutson.
Who pays for it all? On the KSL Comment Boards, plenty think the hikers should. But they don't, and that's the norm across the country.
"Where do you draw the line, as far as who should get charged?" Hutson asked.
Search and rescue team members are volunteers. The state pays for its helicopter, so we all have a stake in that.
LifeFlight pays for its helicopter and crew, and Salt Lake County can apply for reimbursement from the Search and Rescue Financial Assistance Program, which is funded by a 25 cent surcharge on each fishing, hunting or combination license.
If people consider the cost after they're lost, they might not call for help.
"It's far more complicated than: 'Oh, this is easy. Those people should be charged, and those people shouldn't,'" Hutson said. "Should it be when there are serious injuries that people don't get charged? We certainly aren't going to turn anybody away."
Grand County, in eastern Utah, routinely charges hikers and off-road drivers who need rescue in the Moab area. It has an ordinance to cover that.
So this debate continues, and counties and states with similar challenges with search and rescue will continue to explore cost recovery options.
------
Story compiled with contributions from Jed Boal, Richard Piatt and Marc Giauque.
×
Photos
Related stories
Most recent Utah stories