Estimated read time: 1-2 minutes
This archived news story is available only for your personal, non-commercial use. Information in the story may be outdated or superseded by additional information. Reading or replaying the story in its archived form does not constitute a republication of the story.
SALT LAKE CITY -- Things are normally quiet at the KOA campground near 1400 W. North Temple. That was until Monday morning when a driver running from police decided the campground looked like a good place to hide.
Construction worker Kyle Menlove was driving his tractor when 24-year-old Ivaylo Jensen came tearing through the park with a motorcycle officer following. Police said Jensen was speeding and refused to pull over. Menlove and his co-worker, Evan Whitt, then watched Jensen get out of his car and try to run.
"He was resisting like crazy, just screaming and yelling," Whitt said.
They didn't know quite what to do; then the officer starting calling for help.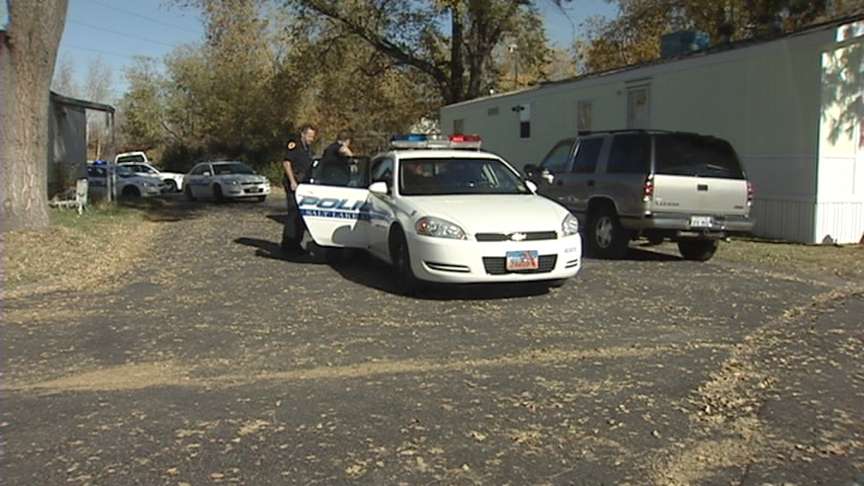 "The officer said to just grab his left arm, so we can put him in handcuffs," Whitt said.
They ran to the officer's aid and together, the three men were able to hold down a combative Jensen until backup arrived.
"Poor choices on our driver's part," said Salt Lake City police Lt. Craig Gleason. "A traffic ticket you drive away from with a fine, now he's certainly going to jail."
Lt. Gleason said without the help of these two passers-by, the situation could have gotten out of control, resulting in much more serious injuries for either the officer, or Jensen. Menlove and Whitt said they were happy to help.
"It's always important to be alert and help out whenever you're willing," Whitt said.
Police are still investigating why Jensen decided to flee rather than take a speeding ticket. He was arrested and booked for fleeing and resisting arrest.
E-mail: jstagg@ksl.com
×
Most recent Utah stories