Estimated read time: 3-4 minutes
This archived news story is available only for your personal, non-commercial use. Information in the story may be outdated or superseded by additional information. Reading or replaying the story in its archived form does not constitute a republication of the story.
SALT LAKE CITY -- At Tuesday night's Salt Lake City Council meeting, The Church of Jesus Christ of Latter-day Saints issued a statement showing its support of the city's proposed non-discrimination regulations.
The statement by the LDS Church reflects a position stated by the high-ranking church authorities more than a year ago.
"We are not anti-gay, we are pro-marriage between a man and a woman. And there's a huge difference between those two points," Elder L. Whitney Clayton, of the Presidency of the Quorum of the Seventy told KSL News.
One day after last year's election -- in which the Church supported California's Proposition 8 -- Elder Clayton stressed the support of traditional marriage.
The Church's First Presidency also released a statement, which reads, in part, that the Church "does not object to rights for same-sex couples regarding hospitalization and medical care, fair housing and employment rights or probate rights."
"The LDS Church says it does not oppose same-sex couples receiving such rights as hospitalization and medical care, fair housing rights, or probate rights," Mike Thompson, with Equality Utah, said in 2008.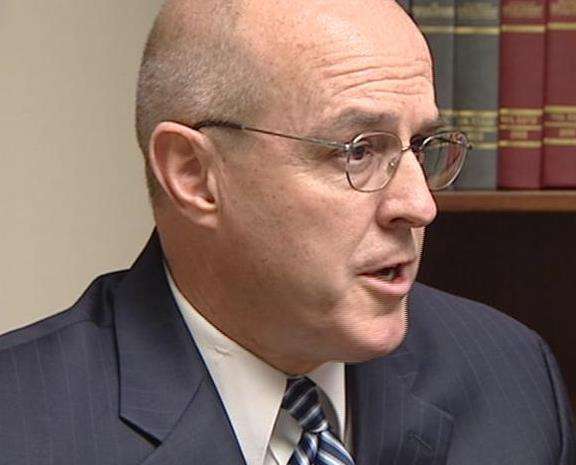 Leaders of Equality Utah then stepped forward to propose several bills for the 2009 Legislature. The five bills included rights in medical care and hospital visitation for same-sex couples, housing and employment protections, and insurance rights for a partner. Another asked for the repeal of part of Utah's Amendment 3 to officially recognize gay couples. [CLICK HERE to read the entire statement]
"It's not our intention to bring these things forward without significant education and understanding," said Rep. Christine Johnson, D-Salt Lake City, in 2008.
The day before the start of the Legislature, the possibility of a vote for at least one bill seemed very real.
"Health care and the right to inherit, I think, are issues that will receive a lot of weight," Sen. John Valentine, R-Utah County, said in January of 2009. "The other issues dealing with right of marriage, I don't think those are going to pass."
Related:
Not one of the five bills proposed ever made it out of committee during the last legislative session. The coalition vowed to press on behind the scenes.
"We're talking about people being able to go to their job and not be concerned about getting fired. We're talking about people being able to go home and feel safe in their homes, and they're not going to be kicked out for any reason other than they're gay or lesbian," Equality Utah's Stephanie Pappas said in January of 2009.
The Church said Tuesday night's statement in support of the city ordinance is consistent with its policy going back at least a year. Advocates for laws against such discrimination hope Salt Lake City's law offers momentum for similar moves elsewhere.
Following the Church's statement, the gay-rights group Affirmation issued a response, applauding the Church's action. But the group also said it hopes the Church lives up to its own teachings.
"We pray that the words spoken tonight are to be followed up with positive action," Affirmation's Assistant Executive Director Micah Bisson. "It is time to eliminate the heavy-handed church actions to defeat marriage equality and protections for transgender people. When LDS officials arrest gay people for public affection on Temple Square, we need to realize that all Mormons, and the LDS Church itself, look small-minded to people who are outside the tradition."
Affirmation's statement closed by saying the group is grateful for this first step and awaits a second. [CLICK HERE to read Affirmation's entire statement]
E-mail: cmikita@ksl.com
×
Related links
Related stories
Most recent Utah stories