Estimated read time: 2-3 minutes
This archived news story is available only for your personal, non-commercial use. Information in the story may be outdated or superseded by additional information. Reading or replaying the story in its archived form does not constitute a republication of the story.
Update:Health workers in Davis County say they are out of the hottest ticket in town: the tickets for the H1N1 vaccine.
People snatched up all 6,000 tickets Monday for this week's clinics.
Davis and other counties are waiting for more vaccine before announcing any more clinics.
---
Previous story:
NORTH SALT LAKE -- The Davis County Health Department will hold a series of mass vaccination clinics to distribute the swine flu vaccine.
On Friday the Department received 6,000 doses of the H1N1 FluMist spray and injectable vaccines. The Davis County Health Department will be holding three clinics at the Bountiful Regional Center at 835 N. 400 East in North Salt Lake.
The first will be on Thursday from 4 p.m. to 8 p.m., the second Friday from 9 a.m. until 1 p.m. and the third on Saturday from 9 a.m. until 1 p.m.
In order to attend the clinic you must pick up a reservation ticket Monday between 4 p.m. and 8 p.m. at either the Bountiful Regional Center, or at Legacy Events Center at 151 S. 1100 West in Farmington.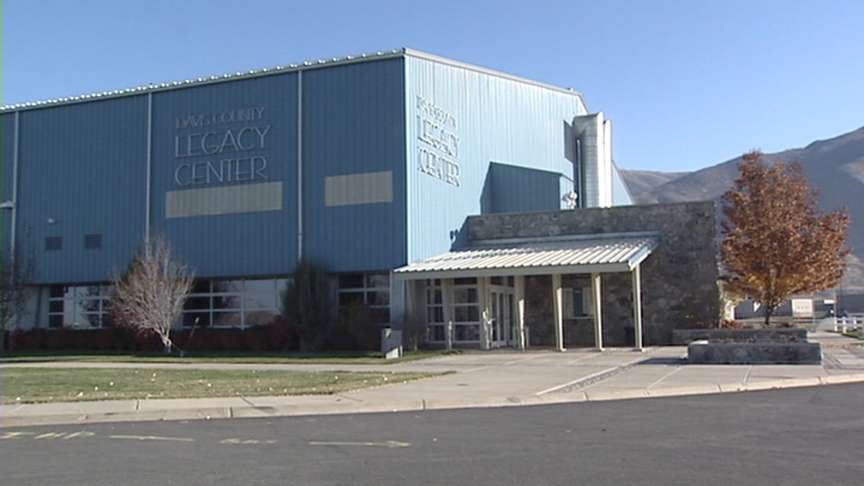 When you pick up your ticket you'll pick which day and half-hour time slot you can return for. Davis County Health Department spokesman Bob Ballew said, "The great part is, they'll know that they have a dose of vaccine waiting for them, there is no guessing at that point. They can fill out their paperwork in advance, come stand in a very short line the day of and at the assigned time, and get their vaccination."
Since Oct. 17 when the thousands of people showed up at the Bountiful Regional Center for one of the first mass vaccination clinic, the Davis County Health Department has been refining its distribution process. It says it wants to eliminate the long lines by offering different time slots on different days, making it convenient for the public.
"The whole reason for wanting to do that is to keep the flow moving, to keep it efficient for the people who are coming to the mass vaccination clinics, plus we don't want anyone to spend time outside," Ballew said.
In order to qualify for a ticket, you must fall into one of the CDC priority groups which include:
Pregnant women
People who live with or care for children younger than 6 months of age
Health care or emergency medical personnel with patient contact
Children age 6 months to 24 years of age
Persons 64 years of age and under with chronic medical conditions associated with higher risk of medical problems from influenza
Also, the number of tickets you can pick up depends on how many people are in your household. E-mail: spark@ksl.com
×
Related links
Most recent Utah stories