Estimated read time: 1-2 minutes
This archived news story is available only for your personal, non-commercial use. Information in the story may be outdated or superseded by additional information. Reading or replaying the story in its archived form does not constitute a republication of the story.
SALT LAKE CITY -- The bronze sculpture of a Native American returned to the State Capitol Thursday morning after a five-year absence; but now it's in a new location.
At the homecoming celebration for Chief Massosoit, he was welcomed back by friends and family.
"He was a wonderful leader. He was the leader over the Indian Federation," said Jonnie Crane.
Though not a Utah Native American, Massosoit's sculptor, Cyrus Dallin, was from Utah.
"Cyrus gave this to the state in 1922. It was like winning the lottery for the state," said Judith McConkie, curator for the Utah State Capitol.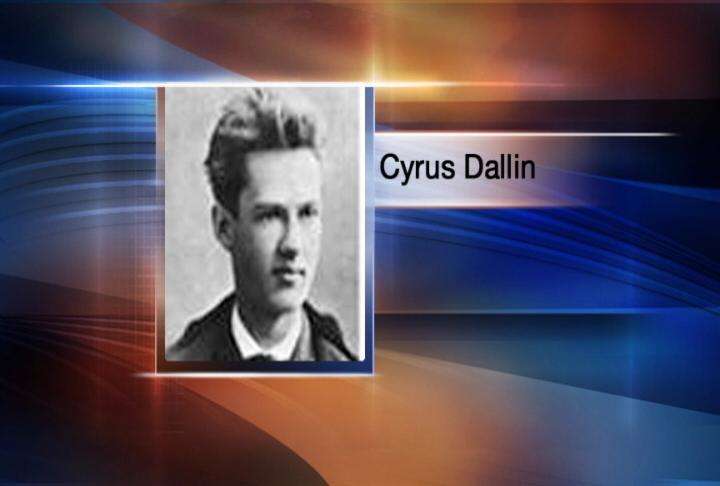 Denise Dallin Wheeler is a niece of Cyrus, and explained that her uncle was good friends with Utah's then-Governor Charles Mabey.
"Governor Mabey requested it. He had seen the original in Plymouth and wanted it here on the ground," Wheeler said.
The statue in Massachusetts shows the chief welcoming the pilgrims at Plymouth Rock as they embarked from the Mayflower. As a gift to his home state, Dallin gave a smaller version to Utah. It stood in the capitol rotunda from 1923 until 1957. Then it was cast in bronze and moved outside to the south entrance.
Five years ago, the statue was taken down during the capitol restoration. On Thursday, it was moved to the east, main entrance of the Capitol to welcome all guests.
"It's appropriate on the east side, pointing to east," Wheeler said.
Toward Plymouth, Wheeler observed; and though the chief himself had no direct Utah ties when it was first brought to Utah, he does now.
"He was my 12th great grandfather; my mother's 11th great grandfather," Crane said. "I'm very proud to be related to him."
Dallin also sculpted the Angel Moroni statue that sits atop the Salt Lake City Temple.
E-mail: abutterfield@ksl.com
×
Photos
Most recent Utah stories