Estimated read time: 2-3 minutes
This archived news story is available only for your personal, non-commercial use. Information in the story may be outdated or superseded by additional information. Reading or replaying the story in its archived form does not constitute a republication of the story.
SALT LAKE COUNTY -- The Utah Department of Transportation is closing in on completion of one major project and closing down a ramp on another project.
Crews working on road construction and TRAX construction made a lot of progress this fall with good weather. There's good news for Interstate 80 commuters, but a significant closure for people who live in North Salt Lake.
Interstate 15 expansion in North Salt Lake is half finished. It's the widening project known as the I-15 ExpressLink.
The on-ramp from southbound U.S. 89 to I-15 closed Thursday morning and will stay that way for two months.
"We're closing the ramp so that we can pave the concrete--paving there in the southbound direction on mainline I-15. We also need to pave the little ramp itself," says Richard Manser, I-15 ExpressLink project manager.
Access to southbound Beck Street remains open, but the bridge will be reduced to one lane. The entire project adds one lane in each direction and replaces four bridges.
"It is a bit of a bottleneck in there right now, and it's never convenient to have construction, but we're doing everything in our power to reduce the impacts on the public," Manser says.
Meanwhile, I-80 construction is nearing an end. All ramps at 1300 East will reopen Friday, with the exception of the loop ramp that heads motorists westbound. UDOT will restrict some lanes this weekend for westbound lane striping.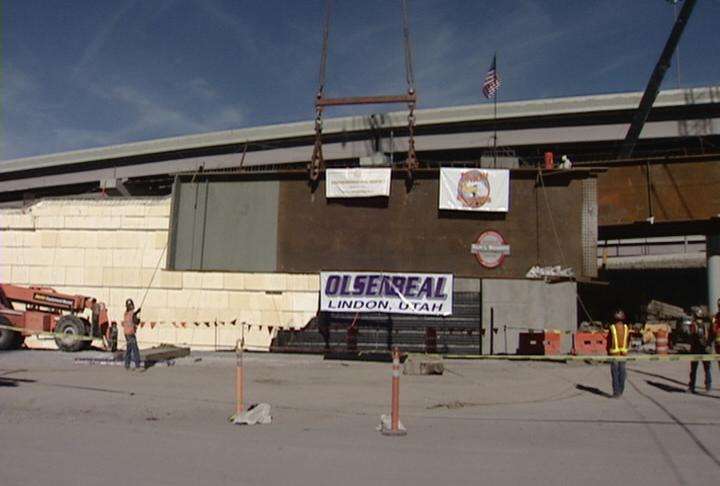 "We want to have the entire corridor open by Thanksgiving. There will be some additional items that we may need to come back to, perhaps even in the spring, but the actual roadway will be open without any restrictions," says UDOT spokesman Adan Carrillo.
Light-rail construction is also cruising along. Builders working on the 780-foot West Valley TRAX bridge over the Roper rail yard at the Spaghetti Bowl placed the final girder Thursday.
In March, KSL News showed early construction on the bridge approaches, made from geofoam--a styrofoam-type material.
"Since this goes over a U.P. (Union Pacific) facility, this was the fastest and most efficient way to get over the yard with a bridge that's 780 feet long," West Valley Line project manager Jim Webb says.
The West Valley TRAX Line is nearly half complete. TRAX will share that bridge with a pedestrian and bike trail that will connect to the Parley's Trail.
E-mail: jboal@ksl.com
×
Related links
Most recent Utah stories