Estimated read time: 2-3 minutes
This archived news story is available only for your personal, non-commercial use. Information in the story may be outdated or superseded by additional information. Reading or replaying the story in its archived form does not constitute a republication of the story.
SALT LAKE CITY -- One by one, at least six train cars went off a track and crashed into each other in Salt Lake City Thursday morning.
Union Pacific officials did not say what caused the cars to derail, but said the cars were empty and no one was hurt.
"You can see our crews are actively on the ground right now trying to get this track up and running as soon as we possibly can," said Dan Harbeke, Union Pacific's director of public affairs.
The derailment happened around 6:30 a.m. at a railroad crossing located near 1700 South and 500 West.
The Union Pacific train was headed south carrying several empty auto racks, likely out of the Union Pacific roper yard located at 2100 South and 900 West.
"This train in particular was not on our main line, it was on a side track, likely engaged in switching operations in what we call a manifest train," said Harbeke. "That's a train made up of empties, or typically in this case, empties and having a variety of different commodities."
Harbeke said they were investigating what caused the cars to derail. He said Union Pacific maintenance managers scan the track several times a week looking for irregularities, and nothing had been reported.
He said the train has a track image recorder on it, which should help them figure out what happened.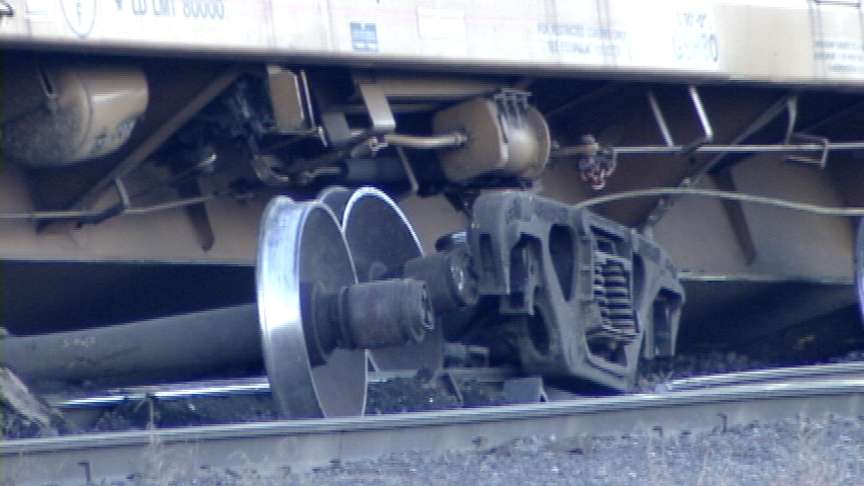 "Over 90 percent of our locomotives have what we call a track image recorder, so we can see visually what happened," said Harbeke. "We will look and see the signals, we'll talk to our dispatchers back at our Herriman dispatching center to really bring all the pieces together to determine what was the cause and then how fast we can get this back up and running."
When the train cars derailed, wheels and other debris came off the cars -- prompting Salt Lake City police to shut down 1700 South at 500 West.
The train cars also ripped up some of road in the crossing, but overall Harbeke said the damage looked a lot worse than it really was.
Several employees who work in the building next to the tracks where the cars ended up told KSL the crash was so loud they thought something had exploded. They also said when they saw the cars coming off the track they started to run. They said it looked like something from a movie.
E-mail: spark@ksl.com
×
Photos
Most recent Utah stories