Estimated read time: 4-5 minutes
This archived news story is available only for your personal, non-commercial use. Information in the story may be outdated or superseded by additional information. Reading or replaying the story in its archived form does not constitute a republication of the story.
SALT LAKE CITY -- Tuesday is Election Day across Utah. It is an off-year election, which usually means low voter turnout.
There are lots of reasons -- including your pocketbook-- that might motivate you this time. That's because voters are being asked to raise taxes on themselves in several school districts, as well as in Salt Lake City. Also, mayors and city council seats are up for grabs which affects politics close to home.
School districts bond proposals
For three Utah school districts, growing pains are forcing them to ask taxpayers for the OK to borrow money.
In the Granite School District, they're asking for $256 million. The bond would pay for rebuilding some schools and upgrading others, like adding air conditioning.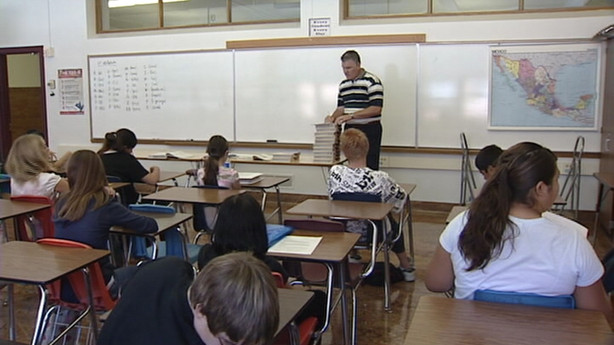 Granite's list of capital needs is long:
Putting much-needed air conditioning in about 60 percent of schools that are currently without
Replacing two high schools - Granger and Olympus
Replacing two older elementary schools - Woodstock and Oakwood
Building a new junior high and two new elementary schools in high-density growth areas
Erecting a new special needs school
The Davis County School District is asking for $250 million. Davis School District spokesman Chris William says the borrowed money would be put toward replacing Wasatch Elementary in Clearfield, building new elementary schools in Layton and West Point, constructing a new junior high on Kaysville's west side, building a special needs school and adding classrooms to existing schools.
The vote in Granite and Davis districts will not require a tax increase, since they replace bonds that are expiring.
Duchesne is hoping taxpayers will approve a $49 million bond to rebuild Altamont and Union high schools, and build a new elementary school in Roosevelt. If passed, it would mean a property tax increase of about $65 a year on a $113,000 home.
Salt Lake City officials push for Prop. 1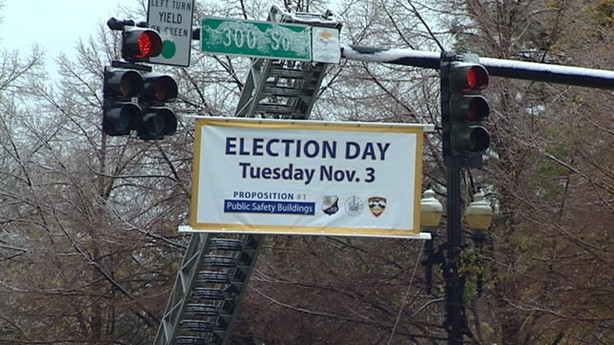 In Salt Lake City, however, a tax increase is very much part of the equation. Along with the mayor, a group of police officers and fire fighters made a last minute appeal outside City Hall Monday morning. They're urging voters to get out and vote, first and foremost, but they're also pushing Proposition 1 hard.
The city has spent about $22,000 on a public information campaign; there have been numerous outreach programs. Now, they say, is the time to say "yes."
Salt Lake City Police Chief Chris Burbank says, "I personally have been working on this for 10 years of my career in the police department. And so, it's something that will not go away. It will continue to get worse. As we continue to grow, the size of the police department to grow our operations, and we're being limited by the facility we have."
"We've done our homework. It's time to get this public safety building built," said Salt Lake City Councilman JT Martin.
That's why city officials have spent 22-thousand dollars on a campaign to educate people on Proposition 1.
For years, the city has been pointing out the problems with the existing public safety building: defective plumbing, electrical systems and severe overcrowding and even structural problems.
Councilman Eric Jergensen says, "We could argue these facilities would be good for a number of years, but they are not. Period."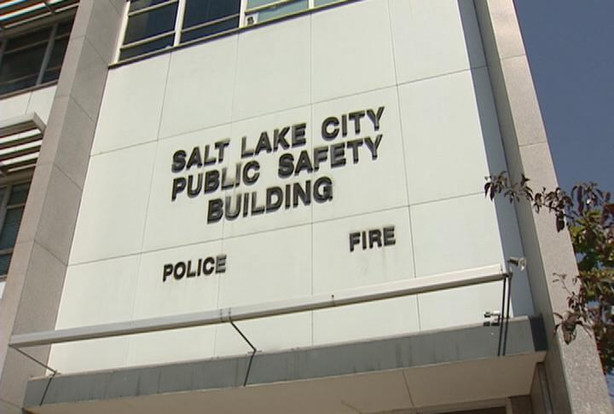 The bond is for $125 million to pay for a new building and emergency operations center. The bond would translate to a yearly $75 increase in property taxes for the owners of a $260,000 home.
Salt Lake City Mayor Ralph Becker said he knew it was a tough time to ask people to pay more. He said, "If there wasn't such a critical need, there's no way I would put this on the ballot this year or encourage the city council to do it."
Both the police and fire departments are beyond the point of 'making due', according to top officials.
Citizens group against Prop. 1 bond
The group Citizens for Better Leadership and Planning say the building and its location on 300 East need more study.
The group is calling for the elimination of the 300 East location from consideration for the new Public Safety compound, a the new and transparent selection process, consideration of other alternate sites already identified, and a more cost-effective solution for an Emergency Operations Center that places less tax burden on the average Salt Lake resident and small business.
Several Cities across the state also have mayor and city council jobs up for grabs. In those races, voter turnout will be crucial in deciding which candidate will win.
Polls will be open between 7 a.m. and 8 p.m. Tuesday. Mail-in ballots need to be postmarked by midnight tomorrow night.
------
Story compiled with contributions from Richard Piatt and Mary Richards.
×
Related Links
Related Stories