Estimated read time: 2-3 minutes
This archived news story is available only for your personal, non-commercial use. Information in the story may be outdated or superseded by additional information. Reading or replaying the story in its archived form does not constitute a republication of the story.
SALT LAKE CITY -- A Draper dentist has an unusual offer for trick-or-treaters this Halloween. He wants to trade cold, hard cash for your candy.
It's one of the easiest ways to make a buck or two.
Family dentist Christopher Johnson says, "We're buying back children's Halloween candy for a dollar a pound."
It's a sweet deal with good intentions. "We see a lot of kids with a lot of dental problems, and a lot of it comes from bad dietary habits. This gives parents, moms, an option to do something other than eat the candy or have their kids eat the candy all the time," says Johnson.
The idea of a candy buyback isn't new, but it's the first time South Mountain Dental is trying it out. They're hoping for a big response and have an important reminder for everyone.
"An important thing to remember about taking care of your own teeth, your kids' teeth, is not so much don't eat candy or sweets, but just don't eat it all day long," says Johnson. "That's where the big trouble comes in. I'm not against candy."
All of the collected candy will be donated to U.S. troops serving overseas. Dr. Johnson is hoping for a big shipment.
He wants to shell out a lot of cash and isn't worried about this reduction in sweets possibly putting a damper on his business.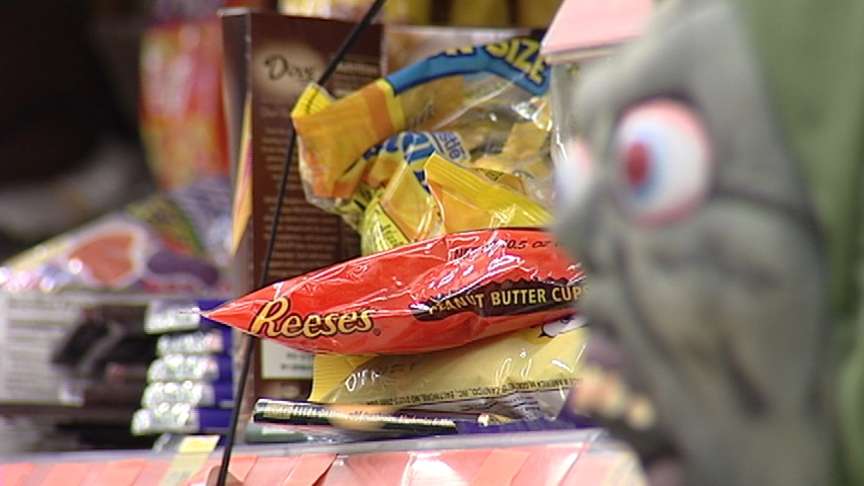 "I think ultimately this helps the moms have an option. Helps the kids have better health. If people are coming in and still having their exams then, you know, I don't think it's going to be a serious problem for dentists," he says.
Dr. Johnson says a lot of people ask him if one candy is better than the other for your teeth.
He says sour candies and others packed with acid are the worst offenders. He says chocolate is better than those, but all sweets should be eaten in moderation.
South Mountain Dental candy buyback:
Monday, Nov. 2
2 p.m. to 6 p.m.
12288 S. 900 East in Draper
×
Most recent Utah stories