Estimated read time: 4-5 minutes
This archived news story is available only for your personal, non-commercial use. Information in the story may be outdated or superseded by additional information. Reading or replaying the story in its archived form does not constitute a republication of the story.
SALT LAKE CITY -- In just a few months, the 2010 U.S. census will be distributed to residents in the state of Utah and around the country.
The 2010 census date isn't until April 1, 2010, but already local leaders are stressing the importance of each person in Utah being accounted for on that day.
"About $1,000 per individual comes back to Utah based on census data. Our message is simple -- the census, it's easy, it's safe and it's important," said Daniel L. Pacheco, a Utah partnership specialist with the U.S. Census Bureau.
At Thursday's kickoff event, local officials explained how every year the federal government can allocate about $400 billion dollars to states and local communities based, in part, on the census data collected.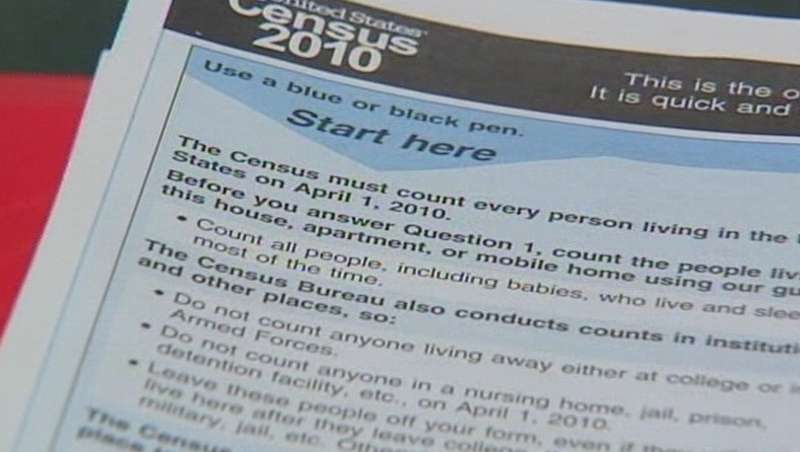 The data also determines representation in the U.S. House of Representatives. In 2001, Utah lost a 4th seat in the House because the census was 837 people short.

The data also affects community groups and non-profit organizations like the Utah Food Bank.

Federal Domestic Assistance allocated to Utah in 2007 was $962.44 per capita. During the 2000 Census only 68% of Utah households returned their census form by the end of April. *- U.S. Census Bureau*

"About 20 percent of funding comes through government contracts that we hold," said Jim Pugh with the Utah Food Bank. "Making sure there are those federal dollars available for non-profits like ourselves, particularly at a time where the need continues to grow, is critical for us to make sure we're meeting the needs of some of the most vulnerable people in the state of Utah."

The census questionnaire, which consists of 10 basic questions, will be mailed to households at the beginning of March. Census workers will visit those who don't turn that information in by April.

Census Bureau assures safety of participants

Census bureau officials are emphasizing the tally as safe, quick and necessary, In fact, the census bureau says all enumerators--the people who go door to door-- already undergo background checks, and are fingerprinted, too.

Several congressman, including Utah's own Rep. Jason Chaffetz, raised the security question in a letter to the Census Bureau last week.

But the concern about a criminal going door to door is far-fetched, according to census officials. Not only are the fingerprints and background checks done, but workers take an oath.

Daniel Pacheco, with the U.S. Census Bureau, said, "Anybody who works for the Census Bureau has to swear to secrecy for life. If for any reason they were to even try to release any information, hey would be facing penalties of five years of jail time and a $250,000 fine."

If you're still concerned, remember, you can avoid someone coming to your door by simply filling out the form that will come in the mail. That process is fast, the bureau says.

How will the 2010 Census actually happen?
Step 1: Census is underway
Census workers canvassed the country between April and July 2009 to update addresses and maps from the previous census. This process is important because buildings that existed in the last census may no longer be standing, or a community may have new construction that needs to be recorded.
Step 2: The form arrives
More than 130 million addresses throughout the nation will receive a census form in March 2010, either by mail or in person from a census worker. Households should complete and return their forms upon receipt.
Step 3: Census Day is April 1, 2010
Responses to the census form should include everyone living at your address. By law, the U.S. Census Bureau cannot share an individual's personal information with anyone, including other federal agencies and law enforcement entities.
Step 4: Follow-up
Addresses that still have not responded are visited in person by a census worker beginning in late April through July. (Census workers can be identified by a census badge and bag.)
Step 5: The results are in
The U.S. Census Bureau will provide the 2010 apportionment counts to the President by Dec. 31, 2010. This includes the total population counts and the number of representatives for each state.
------
Compiled with information from Shara Park and Richard Piatt
×
Related links
Related stories
Most recent Utah stories