Estimated read time: 2-3 minutes
This archived news story is available only for your personal, non-commercial use. Information in the story may be outdated or superseded by additional information. Reading or replaying the story in its archived form does not constitute a republication of the story.
SALT LAKE CITY -- News came Tuesday of a former West Jordan Middle School aide allegedly having sex with two 15-year-old boys.
Several school districts are speaking out, saying professionalism with school employees is a must and there's no excuse for sexual or personal relationships with students.
It's becoming difficult to keep them straight--11 cases of sexual relationships involving school employees and students in Utah in the last six months. In each case, the school employee has been arrested, charged or convicted, and it's happening at districts around the state.
"Many, many times, the person that we're investigating is the favorite teacher at the school, or the parents really like this teacher, and it's part of the grooming process," says Cal Evans, assistant superintendent for compliance at the Jordan School District.
Evans is the man who investigates inappropriate relationships between staff and students for the Jordan District. Even though he's been doing it for more than 20 years, he says he's shocked every time he hears of such a situation.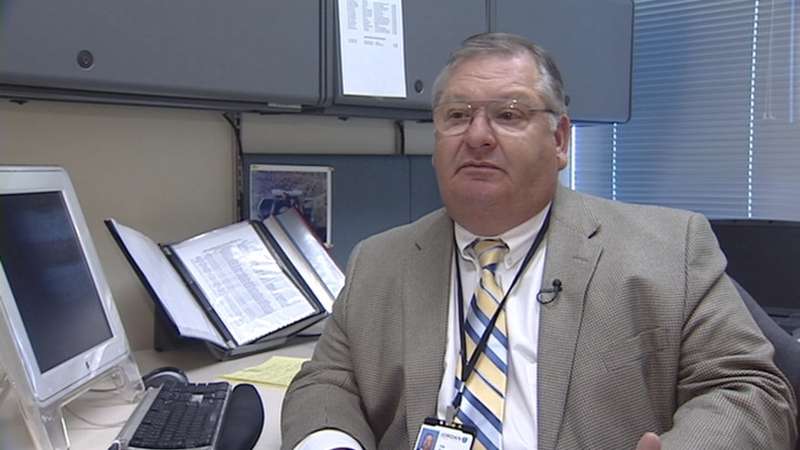 "I think the line is pretty clear. Teachers know when they're being inappropriate and make that decision," Evans says.
He says the Jordan District teaches classes to staff several times a year, reminding them of what's appropriate contact with students and what's not.
Sometimes there are warning signs when an adult is grooming a student, but often it's impossible to predict when they have other motives--despite background checks and training.
"Within any profession, especially teaching, those who misuse that trust bring negative attention to the entire occupation," says Sue Malone, principal at Hillcrest High School.
Malone says the age of texting and Facebook has created shades of gray in student/teacher relationships. She adds there is never an excuse when a relationship crosses the line, no matter who initiates the relationship.
"I think you have to be very careful that you don't allow gray lines to exist," Malone says.
David Gatti, assistant principal at Cottonwood High School, says the great majority of teachers and staff at Utah schools keep student/teacher contact on a professional level.
"The reality is that it kind of puts a black eye on everybody, especially those closest to it," Gatti says.
Sometimes one of the hardest things to deal with can be if a staff member is wrongly accused, so that's another reason they say for staff to keep things very black and white and avoid even the perception that something inappropriate is going on.
E-mail: jstagg@ksl.com
×
Related links
Related stories
Most recent Utah stories