Estimated read time: 2-3 minutes
This archived news story is available only for your personal, non-commercial use. Information in the story may be outdated or superseded by additional information. Reading or replaying the story in its archived form does not constitute a republication of the story.
SALT LAKE CITY -- Some Utah lawyers are joining a national movement this week to offer free legal advice to people who can't afford it. The attorneys reached out first to those in Salt Lake City who are homeless.
Members of the Utah Bar Association are participating in a national pro bono week with attorneys in 39 states. They hope, with their experience, to provide useful information to those in our community who feel they don't have a voice.
On Tuesday, 25 lawyers volunteered to serve equal parts of lunch and legal advice to people who wouldn't get either without help. The economic downturn has created more people without jobs or homes who need help.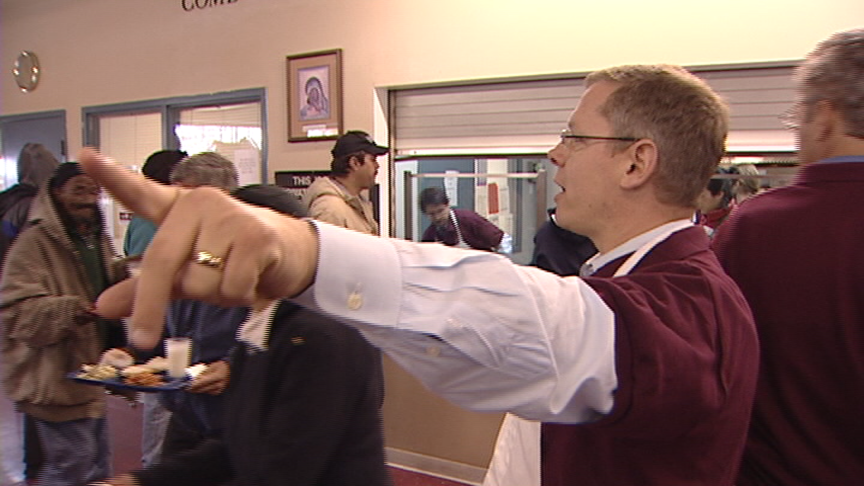 "There tends to be a lot of immigration issues, minor criminal issues, family law issues; but the whole full spectrum," says Dave Hall, co-chair of the Utah Pro Bono Week Celebration.
That spectrum also includes housing issues, disputes with landlords, employment problems--particularly with unclaimed wages--and there are family matters.
"Mom's trying to get custody of her kids, trying to get a divorce, trying to flee from a domestic abuse or violence situation; a lot of family law," explains Jose Lazaro, director of St. Vincent de Paul Basic Needs Services.
Every week an attorney volunteers a few hours of his or her time to the homeless, but it is never enough. This Tuesday, they talked, shared information and provided gloves that included the phone number for low-income legal services to each client.
The attorneys say that even in just a few minutes they can do a lot to help one of these clients.
"We can tell them which court they need to go to, which questions to ask. Sometimes they just need to fill out a form to get their benefits restarted," says Candice Vogel, co-chair of the Utah Pro Bono Week Celebration.
One man KSL News spoke with says, for him, it was at least a beginning.
"It's very helpful, because it calms you down and it just gets your mind where, if everybody can't help you, they can give you some good resources," Max says.
The attorneys are offering free legal clinics at 22 locations around the state this week. CLICK HERE for a list of times and locations.
E-mail: cmikita@ksl.com
×
Related links
Most recent Utah stories