Estimated read time: Less than a minute
This archived news story is available only for your personal, non-commercial use. Information in the story may be outdated or superseded by additional information. Reading or replaying the story in its archived form does not constitute a republication of the story.
(KSL News) -- A 16 hour police standoff is finally over in Southern Utah and a suspect is in jail.
Police responded to the home in Hurricane, about 6:00 last night after getting reports of shots fired during a domestic fight.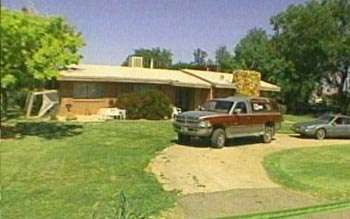 Officers evacuted twelve families who live nearby and called in the SWAT team. Negotiations continued off and on overnight, and finally were successful at 10:00 this morning.
Lynn Excell, Hurricane Police Chief: "Conversations and negotiations went on throughout the night at different intervals. This morning we were able to again re-negotiate and end up with a resolution. He came out peacefullyl, surrendered on his own."
Besides Hurricane police, officers from St. George, LaVerkin and Washington County were also involved in the standoff.
The Red Cross organized a shelter for those who were evacuated; most however, just stayed with family living nearby. They were all allowed to go home before noon today.
The suspect is identified as 60-year old Wallace Stout-- he's in the Washington County jail. Bail has been set at 100 thousand dollars, cash only.
Police say they are continuing the investigation, but say they are relieved that the suspect was arrested without anyone getting hurt.
×
Most recent Utah stories