Estimated read time: 2-3 minutes
This archived news story is available only for your personal, non-commercial use. Information in the story may be outdated or superseded by additional information. Reading or replaying the story in its archived form does not constitute a republication of the story.
OGDEN -- The FDA has approved new technology that allows radiologists to detect breast cancer sooner and faster. Ogden's McKay-Dee Hospital is one of the first facilities in the country to have the machine.
"They're saving lives here, and I'm one of them," says Marie Kotter.
Three years ago, she got a call she'll never forget: breast cancer.
"Humans like to believe that death happens to someone else. It doesn't happen to me. How could this be me?" Kotter says.
However, since she was part of a nationwide trial using the SonoCine detection machine, along with a standard mammography, her cancer was caught earlier than it might have with older technology.
Dr. Catherine Babcook is the medical director for breast imaging at McKay Dee Hospital in Ogden. She was part of the nationwide trial with the SonoCine machine, which she says has doubled the number of breast cancer detections. For cancer less than a centimeter long, Babcook says detection has tripled.
"It may allow us to detect those early, smaller cancers that would be hidden on a mammogram at a time when they're very, very treatable--in fact, curable," Babcook says.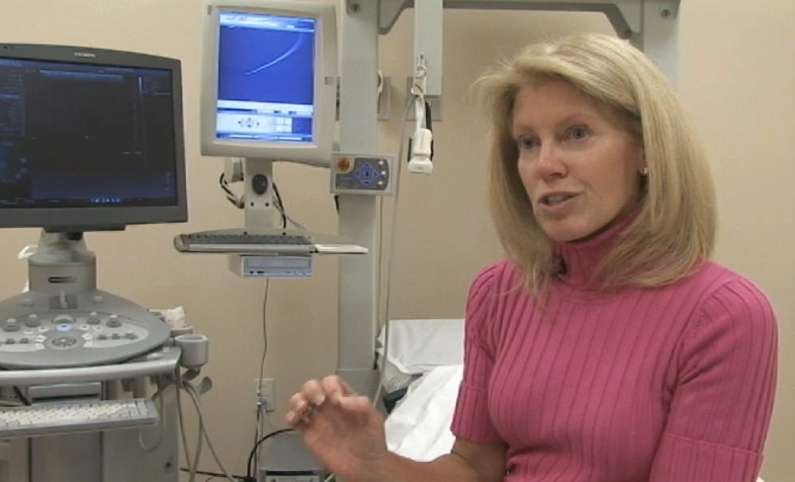 The SonoCine plugs into current ultrasound machines. Basically, it takes ultrasound video of an entire patient's breast exam instead of just single pictures. That way, if a radiologist wants to have a second or third look at an exam, the patient doesn't have to come back.
"So you can look at it. You can stop it. You can mag it up. You can go back and forth," Babcook says.
You can also find breast cancer that's smaller, faster than ever. Kotter says she tells women all the time how important it is to get tested.
"We can save your life if you do this, and now we can do it three times better," Kotter says.
October is Breast Cancer Awareness Month. According to the American Cancer Society, breast cancer is the second most common cancer in women, after skin cancer.
E-mail: acabrero@ksl.com
×
Related links
Most recent Utah stories