Estimated read time: 3-4 minutes
This archived news story is available only for your personal, non-commercial use. Information in the story may be outdated or superseded by additional information. Reading or replaying the story in its archived form does not constitute a republication of the story.
SALT LAKE CITY -- The Utah Department of Health reports five people have died the past week due to complications with the H1N1 virus; that brings the total number of deaths related to the virus this flu season to eight.
For the third consecutive week the percent of patients in Utah showing flu like symptoms is up. The number of hospitalizations is also up.
Utah Department of Health spokeswoman Charla Haley says, "There have been 274 influenza-associated hospitalizations since September of both seasonal influenza and H1N1."
Of the 274 people hospitalized because of complications with the H1N1 virus or seasonal flu, 97 of them have been admitted since last Wednesday.
Haley says, "The influenza-like illness rate in Utah is 6.6 percent; that's up 3 percent from last week. So we are seeing an increase in illness."
Of the five people who died this past week because of complications with the flu, one lived in the Tri-County Health District, two lived in the Salt Lake Valley Health District and two lived in Davis County Health District. All were adults over the age of 25, but only one was confirmed to have an underlying health issue. The rest are still under investigation or the information would not be released.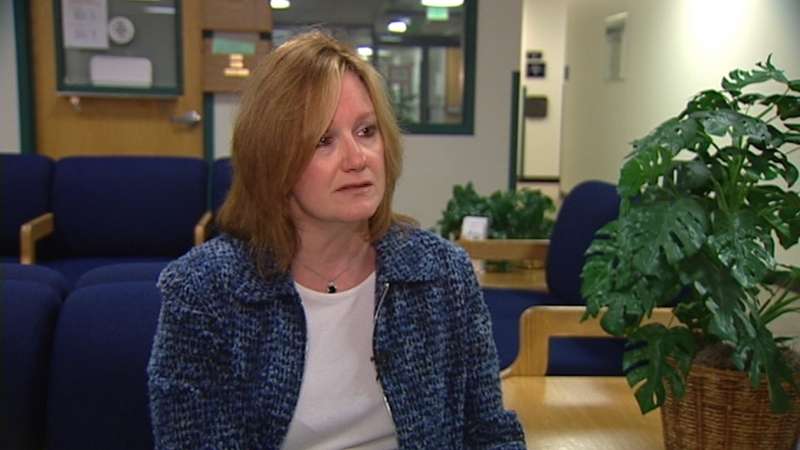 "Anything that affects the public in such a dramatic way as this has, of course, causes concern within the public health community, and we are concerned," Haley says.
While the Utah Department of Health says the current level of influenza activity in the state is considered very unusual for this time of year, it says it's not alarming. In fact Haley says it's manageable.
Vaccine shortage in Salt Lake County
Right now the biggest complication is the vaccine. This week health departments received smaller shipments than were expecting and had been predicted by the Centers for Disease Control and Prevention.
Haley says, "The things that we thought were going to be able to happen by now are now happening because we just don't have the number of vaccines we thought we were going to have."
The Salt Lake Valley Health Department has stopped distributing the H1N1 vaccine for the next two days so it can prepare for a mass flu shot clinic this Saturday.
The four mass clinics will run from 7:00 a.m. to 1:00 p.m. or until the 7,000 doses are gone.
In preparation for the upcoming mass vaccination clinics, SLVHD will suspend H1N1 vaccination operations at their four clinics Thursday, October 22nd and Friday, October 23rd.
For Saturday's clinics, SLVHD is expanding eligibility and will administer doses of the injectable vaccine to:
Pregnant women
People who live with or care for children younger than 6 months of age
Healthcare or emergency medical personnel
Children age 6 months to 24 years of age
Those under the age of 64 with chronic medical conditions associated with higher risk of medical problems from influenza
The health department has depleted its supply of the H1N1 nasal spray vaccine but anticipates more in the coming weeks. Only the injectable vaccine will be available at Saturday's mass vaccination clinics.
Oct. 24 mass vaccination clinic locations
Salt Lake City Public Health Center
610 South 200 East
Salt Lake City, Utah 84111
Southeast Public Health Center
9340 South 700 East
Sandy, Utah 84070
South Main Public Health Center
3690 South Main Street
Salt Lake City, Utah 84115
Ellis R. Shipp Public Health Center
4535 South 5600 West
West Valley City, Utah 84120
Vaccine shortage in Davis County
The Davis County Health Department is also planning a H1N1 vaccination clinic on Tuesday, Oct. 27 at the Davis Conference Center at 800 W. Heritage Park Blvd. in Layton. It'll open at 10 a.m. and go until supplies are gone. They warn that many waiting will be outside, so dress appropriately.
Davis County also says it is out of the seasonal flu vaccine and and wont get another shipment until November.
E-mail: spark@ksl.com
×
Related links
Related stories
Most recent Utah stories