Estimated read time: 3-4 minutes
This archived news story is available only for your personal, non-commercial use. Information in the story may be outdated or superseded by additional information. Reading or replaying the story in its archived form does not constitute a republication of the story.
CASTLE DALE -- A mother and father in Castle Dale were shot to death in their home, in front of their children. Now their adult son is in police custody.
The Emery County Sheriff's Office said it got two 911 calls Wednesday morning between 8:30 and 9:00 from one of the siblings in the home. One of the calls was not completed; deputies were able to track the other back to the household.
The siblings told dispatchers their older brother, 26-year-old Peter Sharp, had just shot and killed their parents.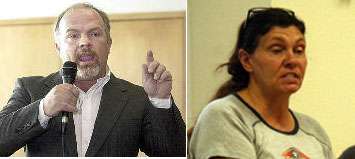 Four siblings were home at the time and witnessed the shooting. The sheriff's office said a 15-year-old sibling was able to wrestle the gun away from Peter.
Peter then left the house, and sheriff's deputies found him walking down Main Street with no shoes on and looking very confused.
When sheriff's deputies arrived at the house, the other four children who witnessed the shooting were understandably terrified.
"The children were very upset and emotional, indicated that their brother had shot their parents," Emery County Sheriff Lamar Guymon said.
Police said Peter he had a long history of mental illness and had moved back in with the family about a year and a half ago after being in a treatment center for the past six years or so.
Investigators believed Peter's mental illness was what prompted the shooting. The other children told deputies no argument preceded the shooting.
"I would think that's probably the basis for this whole thing because I'm pretty sure that he got along very well with his parents," said Guymon. "According to the other children, there were no other issues other than his mental illness, and they indicate that most of the time they had to treat him like he was a 5-year-old."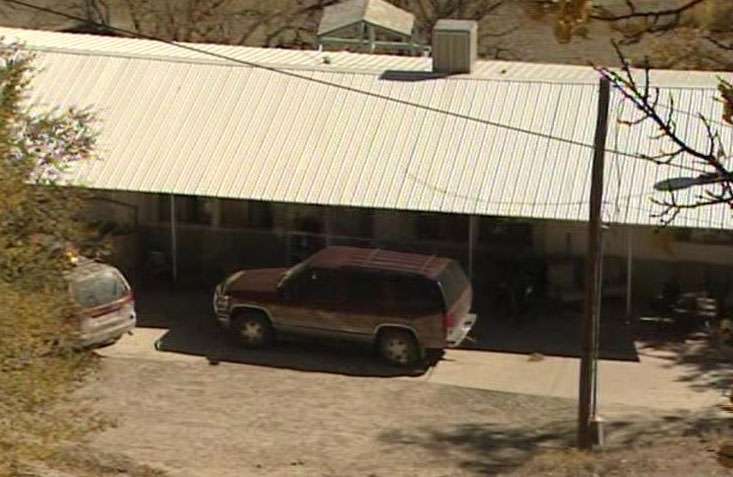 Guymon said both victims were shot once with a shotgun. It appeared William Sharp, 51, was standing in a bedroom talking on the phone with another daughter when he was shot and killed. Charmaine Sharp, 54, was in the kitchen making breakfast.
There are 10 children in the family, ranging in age from 8 to 26, and four of them were in the house at the time of the shooting.
Neighbor Rod Carter said the Sharps were a close family.
"It's just a shock, you know. These kids and the mom and dad, they did everything together. And you just never know what happens to somebody that thinks like that," he said.
Shellee Cologie said Charmaine went into her Family Dollar Store daily.
"She was a really nice lady, had a beautiful smile," she said.
"We've lost two citizens. Kids have lost their parents. I'm sad, like anybody should be," said Guymon. "Thank goodness there are older siblings that are willing to take the children. I don't think that's even entered their mind not to."
Peter Sharp is being held in the Emery County Jail, facing homicide charges. He is currently on suicide watch and in isolation.
William Sharp was a longtime employee at the Deer Creek Mine and ran for public office multiple times. His wife Charmaine was a certified teacher and home-schooled her children. The younger children are now in the care of their older siblings.
Castle Dale is a small town of about 2,000 residents. There hadn't been a homicide there in about 20 years. ------
Story compiled with contributions from Jennifer Stagg and Marc Giauque.
×
Most recent Utah stories