Estimated read time: 2-3 minutes
This archived news story is available only for your personal, non-commercial use. Information in the story may be outdated or superseded by additional information. Reading or replaying the story in its archived form does not constitute a republication of the story.
MOAB -- A spill of radioactive waste shut down a billion dollar cleanup project in Moab. The removal of uranium mill tailings had been ahead of schedule, but when a truck overturned and spilled some waste, EnergySolutions shut down the project to review safety issues.
Officials with EnergySolutions said the spill in no way endangered public health. The waste is extremely low in radiation, and a mountain of it has been sitting next to a highway outside of Moab for several decades.
Still, the project has been shut down for five days and is expected to remain that way until next week.
The temporary shutdown is ironic because the project is being fast-tracked by Washington. A new shot of federal stimulus money recently boosted employment to about 250 jobs. Those workers are still being paid while the project is shut down.
The U.S. Department of Energy launched the project last spring. EnergySolutions crews are hauling away a mountain of radioactive tailings from the defunct Atlas uranium mill.
The hot red dirt is loaded into special shipping containers and then hauled by truck a few hundred yards. A waiting train hauls it to a permanent dump 30 miles north.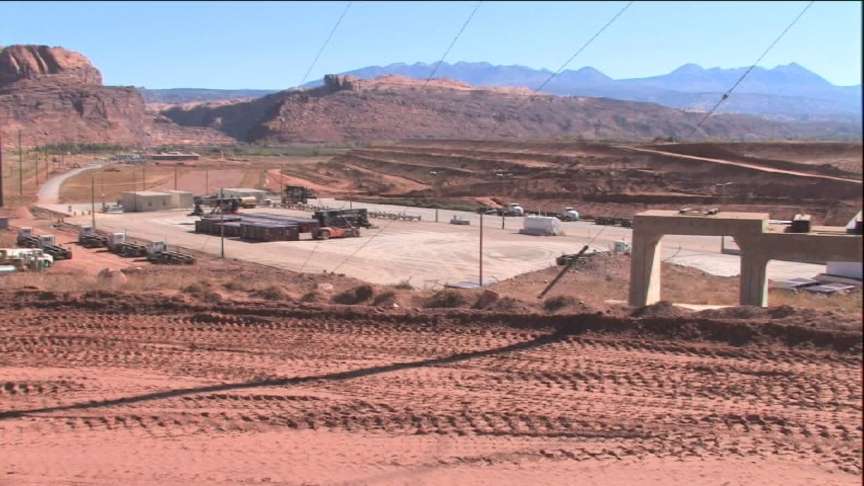 Wednesday night, an EnergySolutions truck driver had a problem.
"Driver was heading up the haul-road. It was on project site property. He got a little close to the edge, and the truck tipped over," said Mark Walker, spokesman for EnergySolutions.
The accident was in an area closed to the public, but passersby were close enough to notice -- and even photograph -- the overturned truck.
"We thought, that's odd, seeing as how we came back the next day to take pictures and nobody was working and was wondering what was going on," said Karl Kelley.
EnergySolutions shut down the billion dollar project Wednesday night. It will be idle at least until Tuesday. Officials said they were reviewing the truck's route, as well as general safety procedures and training.
"It's not uncommon for us to shut down operations to evaluate and make sure that what we're doing is safe," said Walker.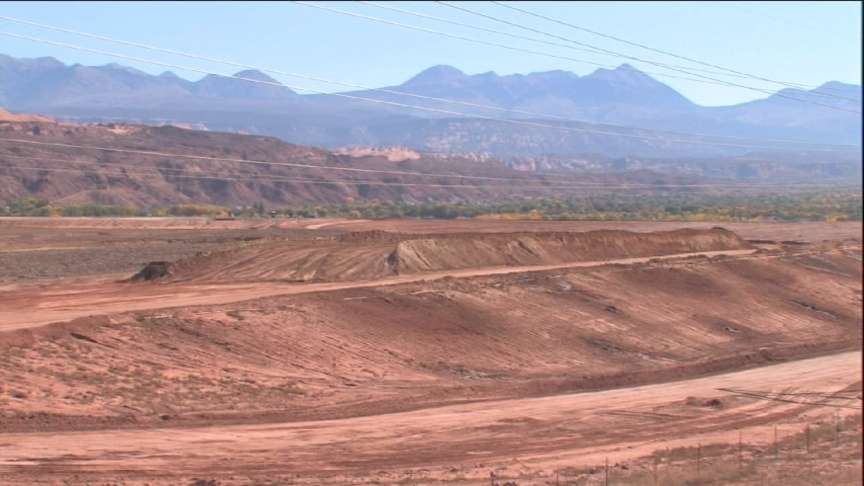 One issue is why the radioactive waste container failed. They're supposed to remain sealed during shipping. The truck was only going an estimated 3 miles per hour when it tipped over.
"The lid did pop off, yes, and so some of the material did fall out of the container. It has been cleaned up, and the area has been surveyed. Everything has been remediated," said Walker.
The driver was taken to a hospital for a checkup but he was uninjured.
As for the risk to the public, the waste that spilled on the ground is minuscule compared to 16 million cubic yards of it that's been sitting nearby for several decades.
E-mail: hollenhorst@ksl.com
×
Related stories
Most recent Utah stories