Estimated read time: 2-3 minutes
This archived news story is available only for your personal, non-commercial use. Information in the story may be outdated or superseded by additional information. Reading or replaying the story in its archived form does not constitute a republication of the story.
SALT LAKE COUNTY -- Detectives said they had a person of interest in three robberies that happened in Holladay Saturday.
The Salt Lake County Sheriff's Office said it was definitely looking into one person but wasn't ready to release his identity Sunday.
"This is somebody we definitely want to get off the streets. They're clearly desperate, becoming far more aggressive," said Lt. Don Hutson with the Salt Lake County Sheriff's Office.
So far, deputies have been unable to locate this individual.
Detectives said they believed the man who appeared in a surveillance video from Holladay Pharmacy was also responsible for robbing a Sinclair and a dry cleaning business that same day.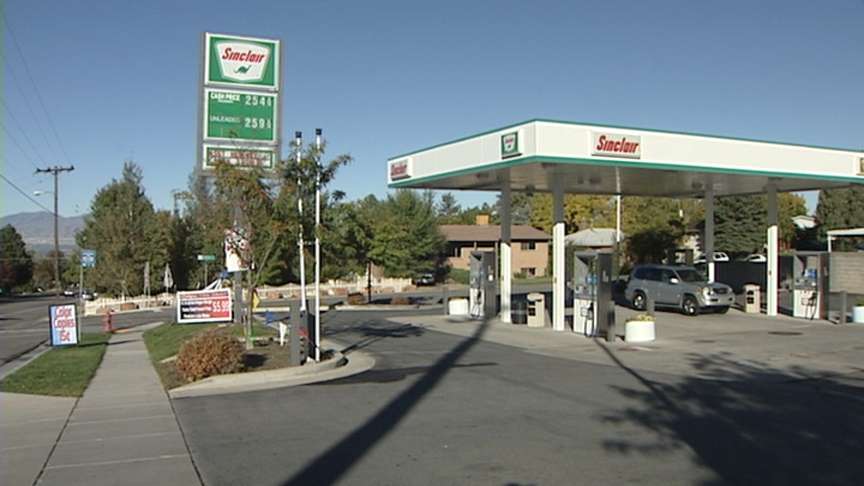 "We need to make sure that we make every effort to catch him before somebody gets hurt," said Hutson.
Around 1:00 Sunday morning, deputies executed a search warrant at a home on the east side of the valley hoping to find the individual, but no one was home.
According to the Salt Lake County Sheriff's Office, the man walked into a Sinclair near 2900 East and 4500 South in Holladay at about 7:30 a.m. Saturday -- just after the station opened.
He showed the attendants his gun, demanded money and took off with very little cash.
"Again, these are pretty desperate people. They're willing to commit a felony for less than a hundred dollars," said Sgt. Mark Burgess with the Salt Lake County Sheriff's Office.
Deputies said it was likely the same man robbed the same gas station earlier in the week.
A short time after the Sinclair robbery, deputies said the same man robbed Mr. Roberts the Cleaner, a dry cleaning business at 877 E. 4500 South.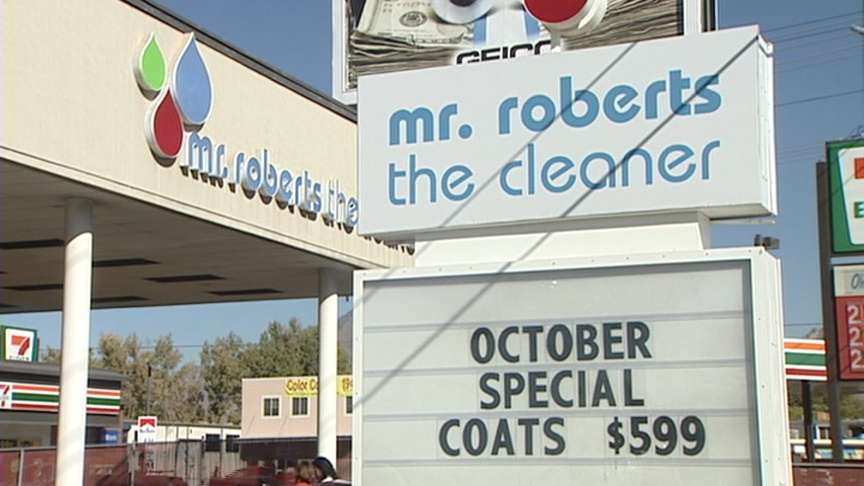 Once again, he pulled out his gun.
"At each location he brandished a firearm, a handgun. At the Mr. Robert's cleaner he actually pointed at the clerk, which traumatized her to a great extent," Hutson said.
The 16-year-old clerk handed over the money, and the suspect left.
The man then headed to the Holladay Pharmacy at 4690 Holladay Blvd., but this time he wasn't looking for money.
Surveillance video showed the suspect growing impatient as he waited for the drugs.
"Not the typical type of drugs we're seeing. This is not your standard Oxycontin robbery. It was a different class of drugs that he was looking for at the Holladay Pharmacy," said Hutson.
Once he got them, he hurried out.
It was a busy day for the robber.
"To do three in the same vicinity in the valley in one day is pretty rare and shows somebody that's pretty desperate," Hutson said.
Deputies said they planned to contact the victims Monday and show them a picture of the man they think is responsible.
Deputies said they hoped the victims would help confirm their suspicions so they can move forward in getting this robber off the street.
E-mail: ngonzales@ksl.com
×
Related stories
Most recent Utah stories