Estimated read time: 2-3 minutes
This archived news story is available only for your personal, non-commercial use. Information in the story may be outdated or superseded by additional information. Reading or replaying the story in its archived form does not constitute a republication of the story.
Jed Boal ReportingYesterday we first told you about a former Utah soldier fighting to keep frozen assets from a family of Al Qaeda supporters in Canada. The federal lawsuit is unique, the first time an injured American soldier has gone after the terrorists who hurt him.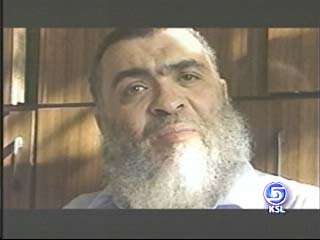 First of all, Sgt. Layne Morris is suing a man who's dead. Second, the family's assets are frozen by the Canadian and US governments. Third, they'll have to demonstrate in court that this was not just an act of war.
Layne Morris was sent home from the war on terrorism two years ago,blinded in one eye by grenade shrapnel in Afghanistan. But the former special forces sergeant will still fight terrorists in court.
Layne Morris, Former Utah National Guardsman: "This is one task that I seem to be in a position to do, and I don't think I ought to back down from that."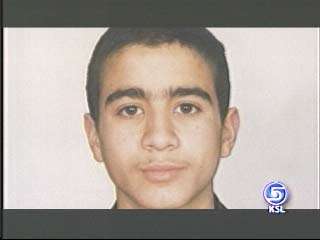 He's going after Canadian Ahmed Said Khadr, an alleged high-ranking Al Qaeda leader with ties to Osama bin Laden. Khadr was killed in Pakistan last year so the lawsuit aims to take the family's assets frozen by the Canadian and US governments.
Why Khadr? His 15-year-old son Omar allegedly lobbed the grenade that wounded Morris and killed Sgt. Christopher Speer of North Carolina in July 2002. The suit claims Khadr passed his radical Islamic values on to his children and failed to control his son Omar.
Donald Winder, Attorney: "What this father did was train his sons to intentionally injure people as al Qaeda terrorists. That's where we think the liability attaches."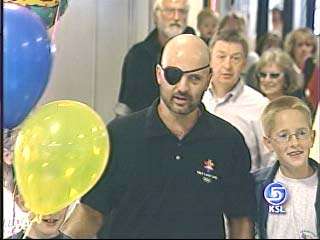 Under International Terrorism statutes a person cannot sue for an act of war, but terrorism is different. The suit claims, "Khadr conspired, assisted, aided and abetted Al Qaeda and its members, including his son Omar Khadr, in committing acts of international terrorism..."
Donald Winder: "It's important to me to do what I can to fight terrorism. I'm a lawyer, I'm not a soldier, but I can bring suit and hopefully I can stop funds that would otherwise gone to terrorism."
But, Omar Khadr's attorney says, there's no proof the teen is a terrorist.
Dennis Edney/Omar Khadr's Attorney: "We have been trying for the past two and a half years to obtain that information, and to date we've been unsuccessful."
Omar Khadr has been held at the US prison camp in Guantanamo Bay since he was captured at the end of the battle. We tried to get reaction from family members near Toronto, but they had no comment.
×