Estimated read time: 2-3 minutes
This archived news story is available only for your personal, non-commercial use. Information in the story may be outdated or superseded by additional information. Reading or replaying the story in its archived form does not constitute a republication of the story.
SANDY -- Sandy Police say smash-and-grabs are on the rise. If you park outside, your car is a potential target.
A Sandy couple we spoke to know the truth in that statistic all too well. They had two vehicles in their driveway broken into on the same night, and they said it has cost much more to repair them than the combined value of the items stolen from inside.
"When we came out in the morning, the window was completely shattered," Kari Kallin said.
Kallin and her boyfriend, Matt Mimnaugh, have already forked out more than $600 to repair their broken windows.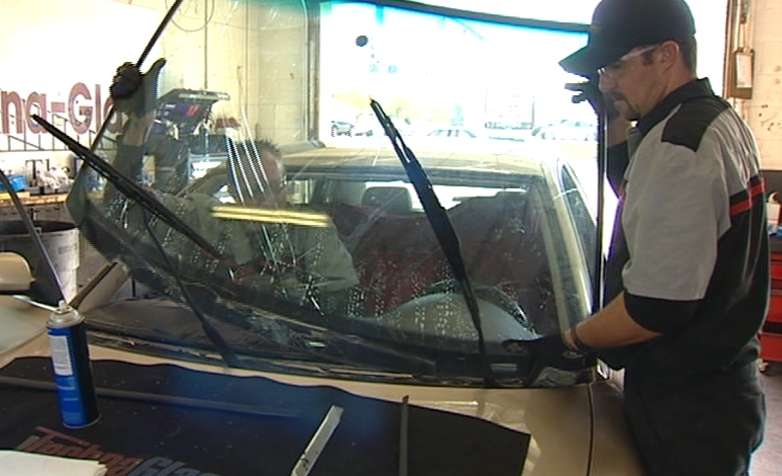 Now Mimnaugh is chasing down credit card companies and banks because his wallet was stolen Wednesday morning, along with his iPod, Kallin's makeup bag, a thumb drive and about $15 in cash.
All of that adds up to about half of what it has cost them to clean up the mess a car burglar left behind.
"I would say, 'Hey, I wish you just came to my house and asked for $300 because I would have had to pay less and you could have gotten more,'" Kallin said.
Troy Mason says his window-repair company, TechnaGlass, has seen a spike in vehicles damaged by burglars.
"We've seen an increase of about 30 percent in the last month of what we could call a smash-and-grab," Mason said.
He said it can cost hundreds of dollars to repair a broken window, and often it's the low-price items that are stolen.
"A purse, a wallet, a camera, an iPod; anytime there's an item of value that's easy to see from the outside looking in, it's just a simple invitation for a thief to come and get that," said Sandy police Sgt. Justin Chapman.
Chapman said the number of smash-and-grabs has gone up an average of 20 reports a month in the last few months. He said while sometimes thieves do target upscale neighborhoods hoping to nab pricier loot, most of the time they are simply crimes of opportunity. Your best defense is to take anything of value inside.
"Please take your valuables with you. Do not leave them in the car. Do not leave them as window shopping for criminals," Chapman said.
E-mail: jstagg@ksl.com
×
Most recent Utah stories