Estimated read time: 2-3 minutes
This archived news story is available only for your personal, non-commercial use. Information in the story may be outdated or superseded by additional information. Reading or replaying the story in its archived form does not constitute a republication of the story.
John Hollenhorst ReportingSuspicion, fear and outright anger -- those were the dominant emotions tonight as Wasatch Front residents finally had a public forum to speak out against a gigantic explosion the Pentagon wants to set off in the Nevada Desert.
Earlier this month federal agencies were fiercely criticized for holding low-key open houses instead of public hearings, so the Governor organized hearings himself. The result tonight is what the feds apparently didn't want: speaker after speaker heaping scorn on the Pentagon plan.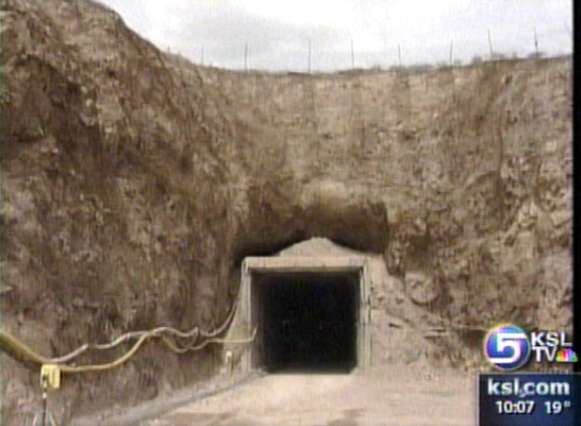 There were politicians.
Rocky Anderson, Salt Lake City Mayor: "We will not allow another public health catastrophe caused by the federal government."
And there were ordinary citizens.
Darlene Phillips, Bountiful: "We've swallowed the lies and paid the price."
There were people with clout and those without.
Unidentified Speaker: "It's a helpless feeling not being a powerful person and to sense that things are really wrong."
Gov. Jon Huntsman: "My strong submission is that we do not test Divine Strake. Thank you very much."
Even the oddball name was attacked by speakers. They say there's nothing divine about Divine Strake, a test explosion in a hole at the Nevada Test site. The non-nuclear test is to study effects on a simulated enemy bunker, but critics worry that a 700 ton conventional bomb will kick up fallout from hundreds of atomic tests decades ago.
Ed Firmage, Salt Lake City: "The radioactive debris above this huge detonation on our own heartland will contaminate our air, our water, our food. Who but an enemy would do this?"
The federal agencies are paying a price in credibility for nuclear testing in the 50's and 60's.
Randall Edwards, Salt Lake City: "My grandparents who both died of cancer, my mother who has survived breast cancer, were all ticking time bombs from that point on. I wonder if I'm a ticking time bomb."
Stewart Thorpe, Salt Lake City: "This is not a small matter. There's lives at stake."
Some, like former KSL weatherman Bob Welti, made it passionate and personal.
Bob Welti, Former KSL Weatherman: "Two weeks and a day ago my sweet wife of 58 years died of radiation poisoning. This is serious stuff. This is terrible stuff. It is heartbreaking stuff. And if they really believe this stuff is safe, why don't they set it off in Washington D.C.? Thank you."
The Pentagon has said the risks are insignificant because there's only miniscule radiation at the site, but critics believe the Pentagon will say whatever it takes to win approval for the test, which they fear is aimed at developing a nuclear bunker-buster bomb.
×
Most recent Utah stories