Estimated read time: 2-3 minutes
This archived news story is available only for your personal, non-commercial use. Information in the story may be outdated or superseded by additional information. Reading or replaying the story in its archived form does not constitute a republication of the story.
SALT LAKE CITY -- A new poll shows nearly 90 percent of emergency room physicians worry they won't have the staffing or room to care for additional flu patients.
The flu is off to a slower start in Utah than the rest of the country, which gives health care providers here a little extra time to get ready.
Dr. Erik Barton heads up the emergency department at University Hospital. He said, "We're seeing an early rise in the number of patients who are presenting with the flu, but they all seem to be the new, novel strain."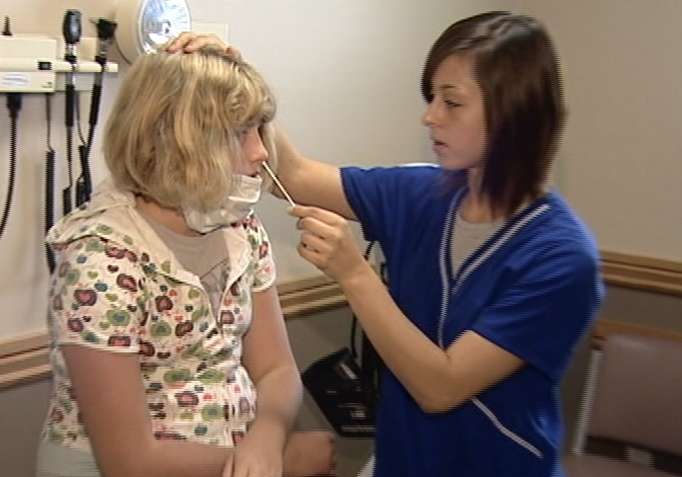 Barton says the good news: most cases are fairly mild. In other words, most people don't need a lot of medical attention. But he warns that could change at any time.
Some experts estimate as much as 35 percent of the U.S. population could be hit by the flu. That volume could overwhelm our health care system. Hospitals are taking steps now to be prepared. "We have our staff doing double backup in order to call them in at a moment's notice if we get overwhelmed," Barton explained.
In fact, new construction is under way on a special flu clinic.
"We have to think about not just an increase in the patients coming to us from the public, but also what happens when our own workers get sick, and how do we care for them? How do we plan for those types of contingencies?" Barton said.
So how do you know if it is the swine flu, or if you need to head to the ER? One way is to visit flu.gov and take the online self-evaluation test.
"Any sources of information that make it easy for patients to decipher whether this is an important process that needs to be checked out by a medical professional or something they can handle at home would be an excellent resource," Barton said.
It's also an excellent way to help reduce the number of people needlessly exposed in crowded waiting rooms, and lets doctors and nurses focus their attention on those who need it most.
The online self-evaluation tool is meant only for people age 18 and older. There is a prominent disclaimer that the site does not take the place of medical advice from your doctor.
×
Related links
Most recent Utah stories