Estimated read time: 2-3 minutes
This archived news story is available only for your personal, non-commercial use. Information in the story may be outdated or superseded by additional information. Reading or replaying the story in its archived form does not constitute a republication of the story.
SALT LAKE CITY -- More and more people are beginning to take their satellite TV set-ups with them in their RVs while on vacation, and a Salt Lake company is making that possible.
Outdoor recreation enthusiast Brian Brawdy travels the country producing videos for TV and the Internet, encouraging people how to enjoy and stay safe in the outdoors.
From remote locations, Brawdy puts together the videos from his solar- and wind-powered RV. He relies on the Salt Lake company MotoSat to help him do it.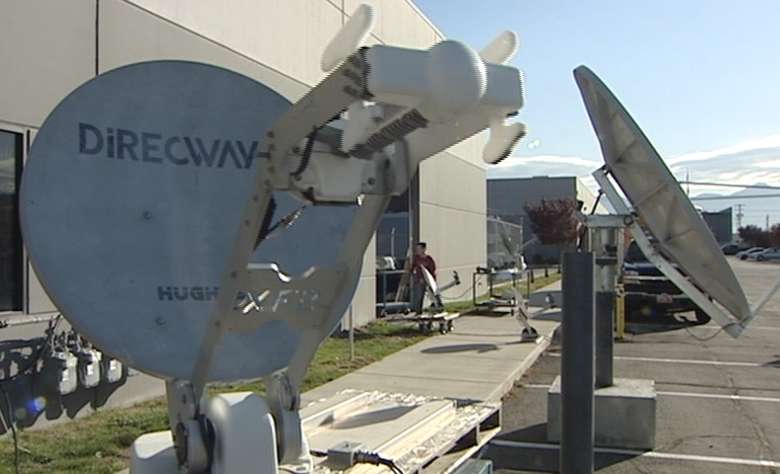 Brawdy was back in town this week getting a bigger satellite dish installed on his rig. As soon as we drove into MotoSat's parking lot with him, there was no doubt what the company does. Satellite dishes are set up all over--moving, panning the skies, being tested.
"Anyone from the basic consumer that just wants to be out on the weekend and watch the football game while in the mountains, we have a high-definition TV for him. We have those home-based businesses who want to be on the road; we have the two-way Internet for them," says Royal Lamb, vice president of sales for MotoSat.
Emergency command centers are also equipped with MotoSat dishes. For anyone who needs remote communication, MotoSat provides it worldwide.
"We sell into South Africa. We sell into Russia, Australia, Europe," Lamb says.
The 70 or so employees who design, manufacture, and assemble every piece of equipment here in Utah. From circuit boards to mounting brackets, gears, motors, even the LNBs. And if they don't have a particular part, someone will make it.
MotoSat has been in business since 1987. The company's key to success is staying ahead of and responding to the advancements in satellite technology. Right now, the company's main goal is to keep businesses and consumers connected, no matter where they go.
There are other companies in the United States that provide similar services, but what sets MotoSat apart is that everything is done in-house. They do not rely on outside companies for their manufacturing or designs.
×
Related links
Most recent Utah stories