Estimated read time: 2-3 minutes
This archived news story is available only for your personal, non-commercial use. Information in the story may be outdated or superseded by additional information. Reading or replaying the story in its archived form does not constitute a republication of the story.
SALT LAKE CITY -- Hold on to your cameras! A professional photographer in the Salt Lake Valley called KSL News to warn other professionals and amateurs about camera robberies that are costing thousands of dollars.
Skip Huntress uses Temple Square as the backdrop to many of his shoots with clients. Recently, he had just wrapped up a shoot there when he was robbed of $6,000 worth of gear.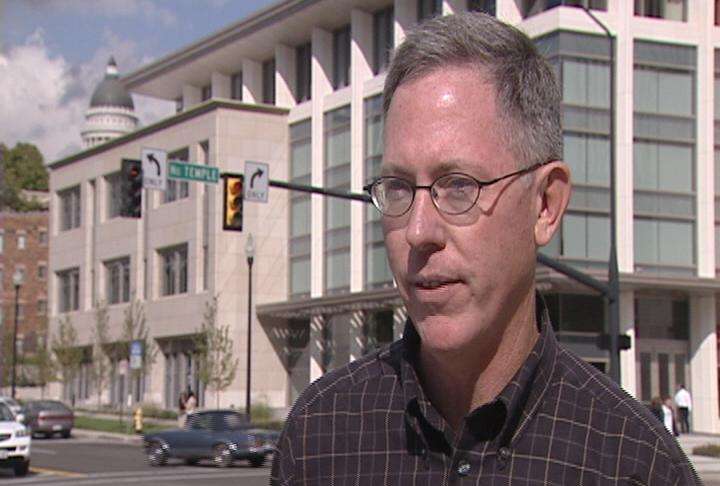 "I put my camera bag in my trunk, and after I made one stop for 10 minutes, I drove home, opened my trunk and noticed no more camera," Huntress said.

Huntress said he thinks he was watched, followed and targeted. And he doesn't believe he's the only one.

"[I] just ran into another photographer that was here at the Salt Lake Temple; he lost $10,000 of equipment," Huntress said.

Christopher Krause, with Pictureline, told KSL News, "It seems as though, over the last few weeks, we've had a lot more photographers coming in, saying they've got their gear stolen."

Krause said the average photographer carries about $10,000 of gear on a shoot. One client of his almost fell victim to a robbery in daylight at The Gateway Mall.

"While she was photographing, a guy came up behind her, cut the strap with a knife, took the camera and started running," Krause said.

**Pictureline tips to avoid camera theft** 1. Be aware. Shoot with both eyes open, and have an assistant if you can. 2. Do not leave your gear in the car, even for a short stop. 3. Once you are done shooting, take out the flashcard and put it in a safe place so you don't loose the photos. 4. Carry a backpack on your back with your gear in it.

Someone chased the bad guy down, and she got her camera back. It was damaged, and she didn't have insurance. Huntress, on the other hand, did have insurance, but he couldn't replace everything. He lost all the photographs of his client he had shot the day his camera was stolen. Luckily, it wasn't a wedding shoot.

"Luckily, I was able to reshoot the job, and I don't want to lose a wedding. I'm going to be a lot more prepared," Huntress said.

Now he takes his flash cards out of the camera immediately after shooting and says every photographer, professional or not, should too.

E-mail: abutterfield@ksl.com

×
Most recent Utah stories