Estimated read time: 2-3 minutes
This archived news story is available only for your personal, non-commercial use. Information in the story may be outdated or superseded by additional information. Reading or replaying the story in its archived form does not constitute a republication of the story.
VINEYARD -- Prosecutors have charged a man and his adult son for fraudulently making promises, taking money, but not delivering. They are accused of securities fraud, communications fraud and theft in connection with a scheme involving the old Geneva Steel property.
The land where the storied Geneva Steel once stood is now empty. But as the steel plant was disassembled beginning in 2005, prosecutors allege two men were involved in selling salvaged building materials to three separate investors.
"The first investor lost over $1 million. The second major investor lost hundreds of thousands, and so did the third," says Utah Assistant Attorney General Craig Barlow.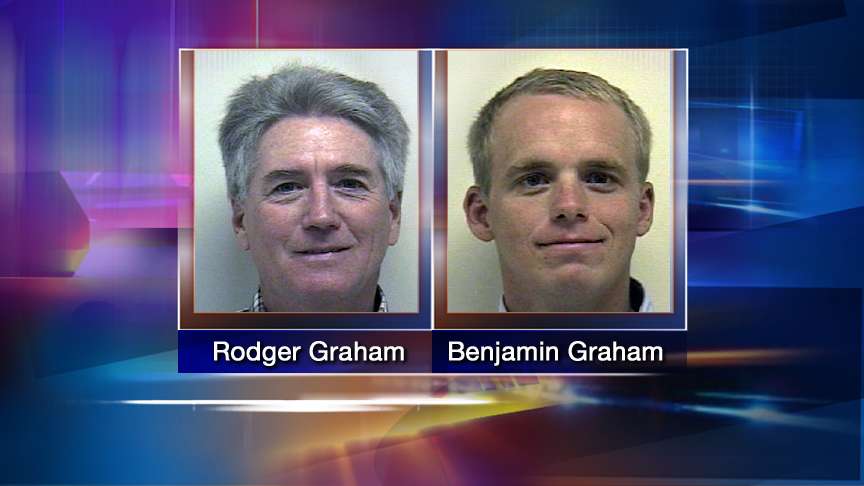 The actual Geneva land was sold by a bankruptcy trustee to a development company. A cleanup company was hired to clear the Geneva buildings from the property.
Prosecutors say Rodger Graham and with his son Benjamin were involved in selling salvaged materials to investors, promising a great return. Charging documents state that Graham represented himself as someone who could turn a substantial profit on the Geneva leftovers.
"We allege that Mr. Graham represented to them there was a market for salvage material and it could be resold at a profit of five or six or seven or eight times their purchase because only a few people understood the salvage business," Barlow says.
Some of the salvaged materials ended up at a Harley Davidson motorcycle store near where Geneva once stood, but investigators say the owner paid for much more than he ever received in building materials. Prosecutors believe the deal may have looked good on paper, but Graham's investors are now out hundreds of thousands of dollars.
"You need to ask a lot of questions, and you need to demand as much information and documentation as you can from those people you are giving your money to as you can," Barlow says. "They have an obligation to make material disclosures to you, and they also have a responsibility to not make material omissions."
KSL News spoke to Rodger Graham about the allegations against him, and he says there is a completely different version of this story, especially involving the Harley dealership, and he plans to tell it in court. He's retained prominent defense attorney Ron Yengich to represent him.
E-mail: spenrod@ksl.com
×
Most recent Utah stories