Estimated read time: 2-3 minutes
This archived news story is available only for your personal, non-commercial use. Information in the story may be outdated or superseded by additional information. Reading or replaying the story in its archived form does not constitute a republication of the story.
DRAPER -- As the state works to spur on the economy, a Utah company announced Thursday a long-term expansion that could add up to 1,000 new jobs over the next 15 years.
The company is called Edwards Lifesciences. It makes heart valves and cardiac surgery products, and it's those surgery products that the company manufactures in Utah.
Because of millions of dollars in incentives offered by the state and the City of Draper, the company will move from Midvale to Draper and develop a state of the art manufacturing facility.
Edwards Lifesciences will transform a building in a Draper business park to expand its manufacturing and research and development.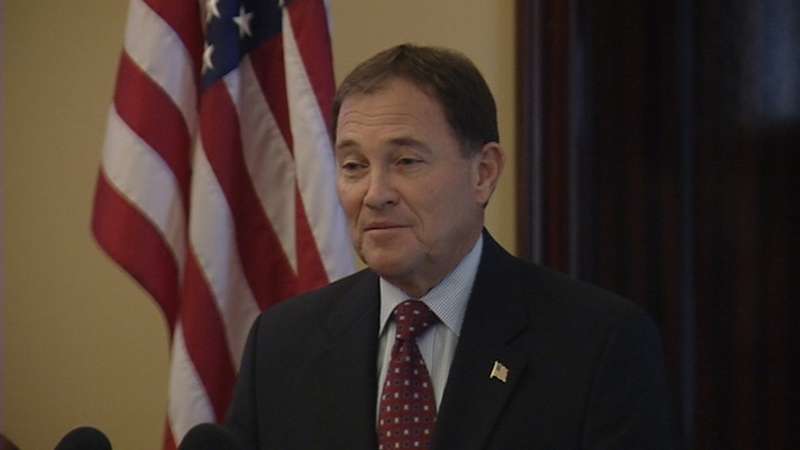 Edwards Lifesciences will keep more than 225 jobs in Utah that might have gone overseas, and it could deliver up to one thousand new jobs over the next 15 years.
Paul C. Redmond, vice president of Edwards Lifesciences, said, "We had the opportunity yesterday to bring them to the new facility in Draper, and their enthusiasm and commitment reinforced for us that we are making the right decision to expand our operation in Utah."
Headquartered in Irvine, Calif., the company employs more than 6,300 people worldwide.
As Gov. Gary Herbert addressed his economic development board, he kept the focus on growth.
He said, "It is the No. 1 priority. It's all about jobs, jobs and more jobs."
If the company meets specific goals, it can collect millions in post performance tax credits.
Derek Miller, with the Governor's Office of Economic Development, said, "Gone are the days of giving the money and hoping it works out. We give all of the money post-performance."
The state put up incentives totaling $11.5 million based on the jobs being kept in Utah and the potential for more than 1,000 new jobs in manufacturing, business and engineering in the next 15 years.
The company also has a $3 million incentive from Draper based on capital investments and employment rates over the next seven years.
Herbert said, "It is in the growing of the economy that more revenue comes into government without having to raise taxes. So, if I can spend a dollar and get five [dollars] back, that's a good investment for the taxpayer."
The whole industry is big business in Utah. The companies in Utah's life science industry provide around 66,000 jobs in the state and generate an estimated $3.6 billion in annual wages.
------
Story compiled with contributions from Jed Boal and Sheryl Worlsey.
×
Most recent Utah stories