Estimated read time: 2-3 minutes
This archived news story is available only for your personal, non-commercial use. Information in the story may be outdated or superseded by additional information. Reading or replaying the story in its archived form does not constitute a republication of the story.
SALT LAKE CITY -- Salt Lake City police are moving its battle against drug dealers and buyers out of Pioneer Park and into downtown alleyways, and it's enlisting the help of area businesses.
Police said surveillance cameras at Pioneer Park have pushed drug activity to an area along 200 South between West Temple and 100 West. During a three-day operation last week, officers targeted a small plaza just off 150 West, across from the Salt Palace.
On Thursday, officers showed video surveillance of dozens of people dealing drugs there. The camera, which ran for three hours early Sunday morning, was temporarily mounted on a street light across the street.
Police said remnants of the drug activity were visible during the day. There were plastic twists used to wrap crack cocaine, along with broken pieces of a crack pipe used to smoke the drug.
Lt. Mike Ross with the Salt Lake City Police Department said, "So when people come through here with their kids, it's unacceptable for all this stuff left behind."
Business owner Enes Huskic said, "Customers have been complaining , even people from the convention have been telling us they couldn't believe it, and they've been offered to buy drugs in the middle of the day."
Another business owner, Jay Bollwinkel said, "Some of the guys have been getting out of work a little bit later in the evening, so they have been running into some of the activity and been approached by some of the people, which is a little dicey for us."
Police began to watch the area when business owners called to complain that drug activity was increasing there.
"The unique thing about this is the business owners have identified the problem," said Salt Lake City Police Chief Chris Burbank. "They've been in touch with the police, working with police officers here in the area and have actually put forth some solutions to the problem."
Last week, officers focused enforcement on 200 South between West Temple and 300 West. Officers made 108 felony arrests -- most of them people who came to the area to buy drugs. Undercover officers also arrested 33 drug dealers.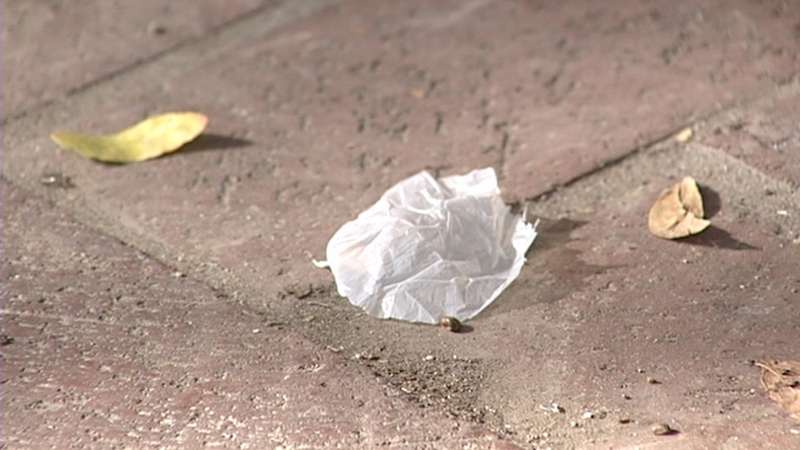 Police said they planned to use the surveillance video as evidence against some of the people they arrested. They said they hoped business owners will give them more opportunities and even help with their own surveillance cameras. Once the business puts up the cameras, signs will be posted to let people know they are being watched.
------
Story compiled with contributions from Sandra Yi and Marc Giauque.
×
Related stories
Most recent Utah stories