Estimated read time: 2-3 minutes
This archived news story is available only for your personal, non-commercial use. Information in the story may be outdated or superseded by additional information. Reading or replaying the story in its archived form does not constitute a republication of the story.
ALPINE -- A man accused of holding an Alpine family hostage and demanding $100 million now faces formal charges.
Police arrested Tyler Archuleta two weeks ago when they say he posed as a U.S. Census Bureau worker to get into the home of the CEO of a large trucking company. Once inside, he pulled a gun and demanded the money.
Archuleta remains in jail after his bail was set at $50,000 cash. His defense wants an increase in bail but is also requesting that it become bondable to give him a chance at getting out of jail--something prosecutors are arguing against.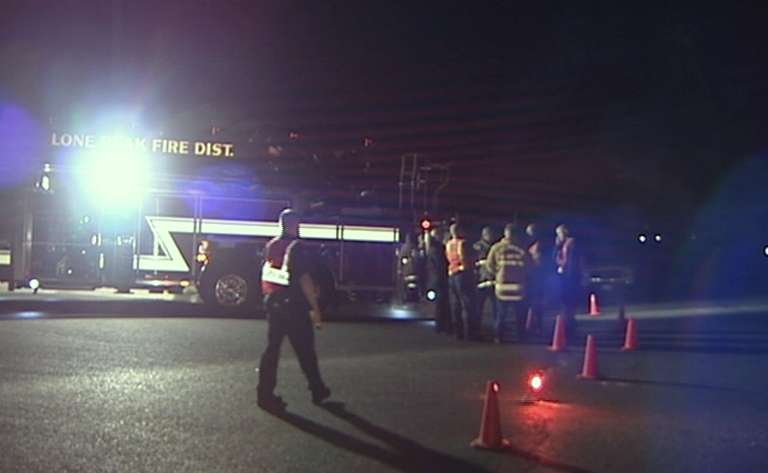 "This is a case with extreme risk, because of Mr. Archuleta's behavior to the community, and we certainly don't want him getting out of jail anytime soon," says Utah County prosecutor Craig Johnson.
Two weeks ago, Lone Peak police say that Archuleta went to the home of the CEO of Savage Trucking in Alpine. He had a fake U.S. Census Bureau ID badge, which he used to get inside.
Archuleta threatened the CEO by pulling a handgun then and held him and his wife hostage for three hours. The victim's wife and daughter both called 911 so police could hear what was going on inside. Archuleta was arrested after attempting to leave with the victims' in their car and was stopped by SWAT officers.
A preliminary hearing is scheduled for Oct. 28. That's when prosecutors plan to ask that Archuleta stand trial on the aggravated charges of kidnapping, robbery and burglary.
"We want to move this along. We don't want to delay it. The victims also have a right to a speedy trial," Johnson says. "All the cards are going to come out on the table. It's a pretty open-and-shut case, but we want to make sure the victims are properly represented so they can have their day in court, and so they can move on with their lives."
Archuleta owned his own trucking company and had been a subcontractor for Savage Trucking but had lost their business. His financial distress may have been the motive behind his extortion attempt of $100 million.
Archuleta's defense will make another argument for a change in bail between now and the preliminary hearing in three weeks.
E-mail: spenrod@ksl.com
×
Related stories
Most recent Utah stories