Estimated read time: 2-3 minutes
This archived news story is available only for your personal, non-commercial use. Information in the story may be outdated or superseded by additional information. Reading or replaying the story in its archived form does not constitute a republication of the story.
Kim Johnson ReportingConcern for the homeless always rises when the temperature drops, as it did last night. Outreach volunteers are going around to homeless camps offering shelter, or at least a blanket.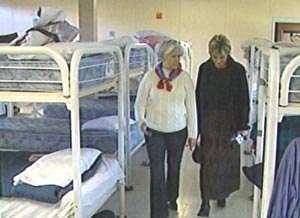 The Road Home shelter filled right up last night with 470 men women and children. An additional 127 men and six families entered the shelter's overflow facility in Midvale. So the situation is Salt Lake City is stable, but trouble is knocking up north in Ogden at St. Anne's Center.
For nearly two decades St. Anne's has been a safe haven for Ogden's homeless. The empty beds there today will fill up by 8:00 tonight. The facility can sleep 96 men women and children, and serves more than 4,000 meals a month. It has been the helping hand 41-year-old Charlene Arter needed.
Charlene Arter: "You don't become homeless overnight. And you're not going to become un-homeless overnight. So this has been a good program for me to be in."
But it's a program in jeopardy. An endowment that has funded the center for years is about to run out. And the facility itself is in need of costly repairs.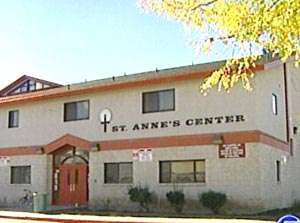 Anna Jane Arroyo, Director, St. Anne's Center: "Right now we have maybe $6,000 in the bank and maybe another $20,000-24,000 left in the endowment fund. After that there is no money."
Arroyo says with that amount, she can't foresee keeping the center open beyond the first week of January. If it closes, she says it won't just be a blow to the homeless, but to Ogden's working poor.
Anna Jane Arroyo: "Their food stamps are exhausted by the middle of the month, by the twentieth of the month. They have no food. We provide showers so if their water gets turned off and they no heating in their apartment, they come here and shower daily."
Arroyo is hoping for donations. If you'd like to help you can call 801-644-6362.
×