Estimated read time: 2-3 minutes
This archived news story is available only for your personal, non-commercial use. Information in the story may be outdated or superseded by additional information. Reading or replaying the story in its archived form does not constitute a republication of the story.
SALT LAKE CITY - Utah is facing an $850 million budget shortfall next year, and those who rely on state programs could feel the biggest hit.
Advocates gathered at the 6th annual People's Summit on Poverty in Salt Lake City Saturday. Those involved said conditions have never been so bad. With so many jobs lost in Utah, more people than ever are asking for assistance. Some are going to food pantries for the first time.
Saturday's summit gave advocates a chance to get together, talk about the issues and figure out how to pitch their importance to legislators.
Salt Lake County Mayor Peter Corroon was the keynote speaker. "For those living on the brink of poverty, recessions never end," he said.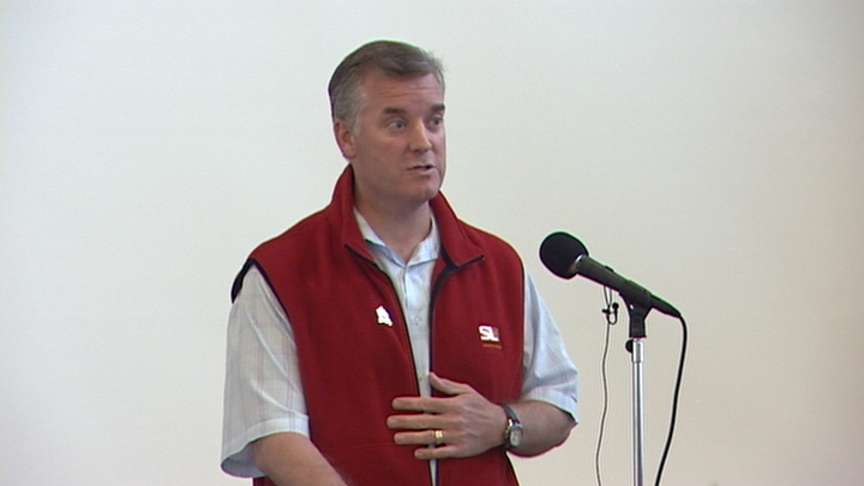 Linda Hilton works with Utah's Crossroads Urban Center -- a place low income and disabled people can go for help.
"Poverty is a huge problem here in Utah," she said.
With Utah facing such a big budget shortfall, Hilton is worried many of the center's programs that help people won't get any help from next year's state budget.
"We are getting word that programs like General Assistance, Medicaid Optional Services, and some services to people with disabilities will be totally eliminated," she said.
With the rising number of people out of work, advocates with the Crossroads Urban Center said now isn't the time to cut back on help.
"This is a growing crisis, and we need to get people to come together and talk about what we can do," said Bill Tibbitts, who works at the center.
That's what Saturday's summit was all about. Everyone involved realized cuts have to be made somewhere. They just want legislators to look somewhere else.
"We don't know when it's going to stop, but we need to ask the government to not cut critical services that are the safety net for these families in need," said Hilton.
Tibbitts agreed. "We as a state can do a better job than what we're doing right now," he said.
Organizers would like legislators to tap into the state's rainy day fund to keep money flowing during these tough times.
They said if now isn't the definition of "rainy day," they don't know what is.
E-mail: acabrero@ksl.com
×
Most recent Utah stories