Estimated read time: 2-3 minutes
This archived news story is available only for your personal, non-commercial use. Information in the story may be outdated or superseded by additional information. Reading or replaying the story in its archived form does not constitute a republication of the story.
SALT LAKE CITY (AP) -- A former Davis School District employee accused of stealing nearly $4.3 million from the district in a textbook purchasing scheme has entered a guilty plea.
Susan Ross, 65, of Layton, pleaded guilty Friday to one felony count of money laundering. Sentencing is scheduled for Dec. 14 in U.S. District Court.
Ross faces up to 10 years in prison for her plea, but prosecutors agreed to recommend she serve 27 months.
Her husband, John D. Ross, 67, also awaits sentencing after pleading guilty Wednesday to one misdemeanor count of aiding and abetting fraudulent copyright notice.
Authorities have called it one of the biggest school fraud cases in state history.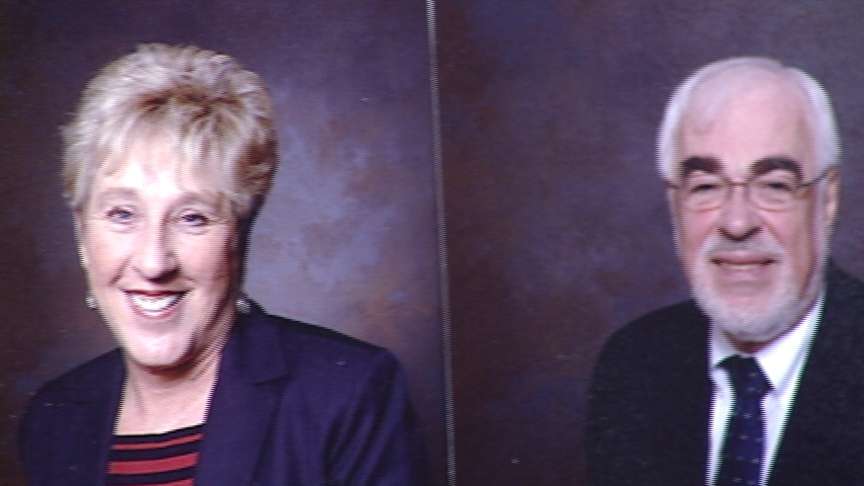 "What Susan and John Ross did was despicable and shameful," said Paul Camacho, criminal investigation special agent in charge for the Internal Revenue Service.
"They were entrusted to be mindful stewards of limited educational dollars. Instead, they became selfish, greedy criminals who put their own interests before the well being of our children's education," he said.
The Rosses, both former Davis School District employees, were each indicted in 2007 on 47 counts of fraud, theft, money laundering and copyright infringement.
They were charged with selling photocopies of books to schools that receive federal Title 1 grant money to help disadvantaged students.
The books were sold at vastly inflated prices through an intermediary company, which kept a small percentage of the profit and paid the rest to a company owned by the Rosses, according to the indictment.
Between 2000 to 2005, the Rosses allegedly netted $4.3 million from the scheme.
As part of their plea deals, the couple have agreed to forfeit at least $786,000 in cash, as well as homes in Layton, South Weber and Mountain Green, and at least two cars.
Susan Ross was the district's longtime director of federal programs before she retired in 2005.
John Ross was a grant specialist for the district from 2000 to 2005.
------
Information from: The Salt Lake Tribune
(Copyright 2009 by The Associated Press. All Rights Reserved.)
×
Related stories
Most recent Utah stories