Estimated read time: 3-4 minutes
This archived news story is available only for your personal, non-commercial use. Information in the story may be outdated or superseded by additional information. Reading or replaying the story in its archived form does not constitute a republication of the story.
SALT LAKE CITY - Police tracked down a man accused of stabbing his estranged wife to death Friday morning. The search lasted most of the morning and took police all over the Salt Lake Valley.
Police said 33-year-old Daniel Olivera stabbed Lisa M. Olivera just before 5:00 in her apartment where he had recently been staying with her. He then fled.
Police caught up with him and arrested Olivera near 1200 West and 1300 South just after 10 a.m.
The stabbing took place at a fourplex near 2300 South Green Street (640 East).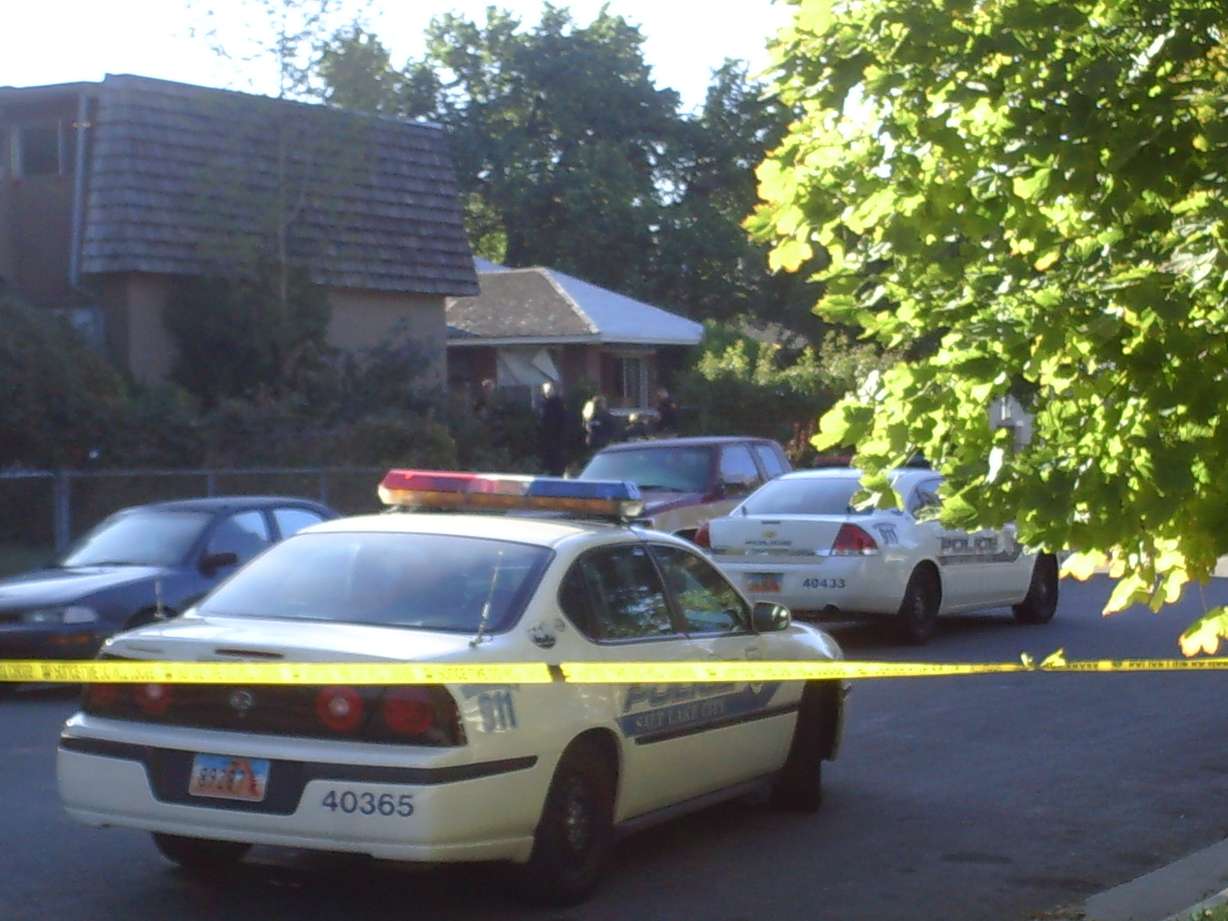 "There was some sort of an argument before this incident when the female was stabbed, and then her husband left the scene," said Sgt. Robin Snyder with the Salt Lake City Police Department.
Ron Brundige, who lives in the house next to the duplex, said he heard three or four people outside.
"There was some yelling and name calling and stuff like that. There were noises, came out here in the front, then they also went out in the back, then they were out here in the front again," said Brundige. "Then I heard more name calling and a lot of commotion and the next thing I heard were some sirens, and so I knew we had had some serious problems out here."
Officers arrived at the scene to find the 32-year-old woman dead.
Police said Olivera had stopped at a home on California Avenue (near 1300 South and 1200 West) to change his clothes, but someone at the home called police saying he was in the neighborhood.
Snyder said, "He was behind an LDS church. He was riding a bicycle and surrendered peacefully and was taken into custody."
Police said they were still investigating why he stabbed his wife. They said Olivera has a violent history.
Police said there were a few adults and two children inside the apartment. They weren't saying if the children belonged to the couple.
Olivera was arrested on charges of aggravated assault, domestic violence in the presence of a child and murder.
Cases of domestic violence on the rise nationwide
The case has victims' advocates spreading the message there is hope for people in abusive relationships.
Asha Parekh, the Family Justice director for the YWCA, said, "We are just very saddened by what has happened to the victims and the loss of life, just tragedy that families have to cope with as a result of domestic violence."
Victims' advocates said they were seeing more cases of domestic violence nationwide. They said the bad economy can create more stress in relationships and exacerbate situations.
Here in Utah, three other recent cases have made headlines:
Victims of domestic violence can call the following numbers for help: - YWCA hotline: 801-537-8600
Family Justice Center: 801-236-3371
Linkline: 800-891-LINK
------
Story compiled with contributions from Sandra Yi , Anne Forester, and Randall Jeppesen
×
Related links
Most recent Utah stories