Estimated read time: 3-4 minutes

This archived news story is available only for your personal, non-commercial use. Information in the story may be outdated or superseded by additional information. Reading or replaying the story in its archived form does not constitute a republication of the story.

SALT LAKE CITY -- Salt Lake City police launched a new strategy to thaw cold cases Wednesday. They'll use fresh eyes, new leads and your help to try to solve the toughest cases.

Salt Lake Police Chief Chris Burbank said police officers may not remember every case they've worked, but they certainly remembered the ones that went unsolved. The department will feature a different cold case every couple of months on its website. It started Wednesday with a case it truly believes it can solve.

**How you can help:**

Anyone with information about the Mateos Cold Case (#02-179672) is asked to contact the Salt Lake City Police Department at (801) 799-INFO. Callers may remain anonymous.

Hipolito Casiano Mateos was killed in the early morning hours of Sept. 30, 2002, in the driveway of his home at 1985 Sir Charles Drive. As Mateos got into his car, a man fired multiple shots, killing Mateos instantly.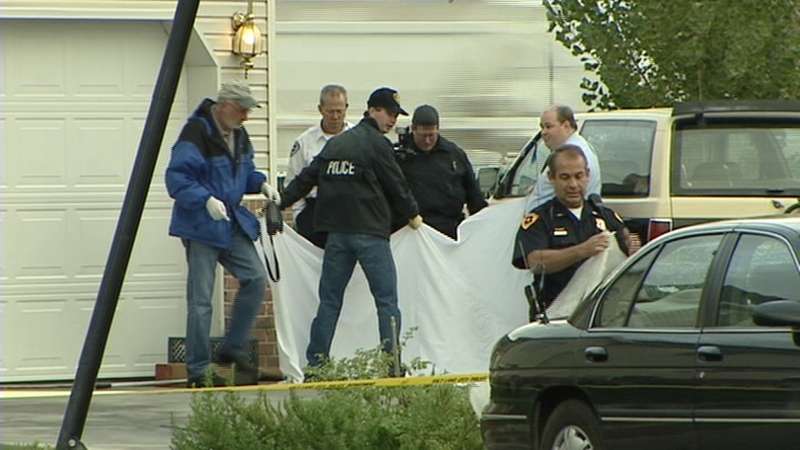 Police believe Mateos, who was the father of two children, had met his assailant at a party in Ogden a week before the shooting. They think the shooter may have been involved in drugs and believed the victim had information that could have compromised his drug activities; however they said there was no evidence that Mateos was.

Witnesses who heard the shots that morning said they saw a man fleeing the crime scene. They described him as wearing a dark hooded sweatshirt, and he may have gotten into a dark-colored vehicle parked nearby with the engine running.

"Somebody knows something," said Mateos' sister Guadalupe Gonzalez. "Please come forward. We've been calling the police, but there are really no new leads, nothing."

She went on to say, "In the first or second year, I thought that it was going to be resolved, but nothing. It's been way too long."

Police think someone knows what happened. Salt Lake City police Detective Mike Hamideh said, "Every homicide is horrible. This one in particular is egregious."

Hamideh presented the case online. Since the 1960s, Salt Lake City has tallied more than 100 cold-case homicides--crimes in which the trail went cold and there was not enough evidence to prosecute. Family members were left with many questions, no conclusion and no justice.

Burbank explained, "The idea of going through life and not knowing exactly what happened, or who was responsible for that crime against your family, is certainly a significant event."

Cold cases weigh heavily on cops, too. "I can tell you from personal experience how haunting it is to have a homicide case that's unsolved," explained Salt Lake City Capt. Kyle Jones.

Crime fighting tools keep improving, new media exposure can make a big difference, and small tips solve big cases.

Hamideh said, "I can't stress enough how many cases have been solved from somebody who thinks their information is small and really wouldn't matter."

Police also said new witnesses may even come forward, willing to talk.

Jones said, "With time having passed in some of these cases, some of these individuals will come forth and talk with us."

Information that leads to an arrest and conviction in a homicide could mean a $5,000 reward.

Police plan to highlight a cold case every six to eight weeks in the media, on their website and on YouTube videos.

------

Story compiled with contributions from Jed Boal and Marc Giauque.

×
Related links
Most recent Utah stories