Estimated read time: 2-3 minutes
This archived news story is available only for your personal, non-commercial use. Information in the story may be outdated or superseded by additional information. Reading or replaying the story in its archived form does not constitute a republication of the story.
UTAH COUNTY -- Officers arrested three people for smoking marijuana inside an Orem apartment early Tuesday morning.
Police have responded to the apartment near 1200 South and 50 East numerous times after getting reports of someone smoking pot, but no one would answer the door.
Orem police Sgt. Craig Martinez said, "Some of the neighbors had actually approached the young lady who rents the apartment and asked her to stop smoking marijuana, which she refused, and we kept getting calls back. Each time we went there we wouldn't get an answer to the door."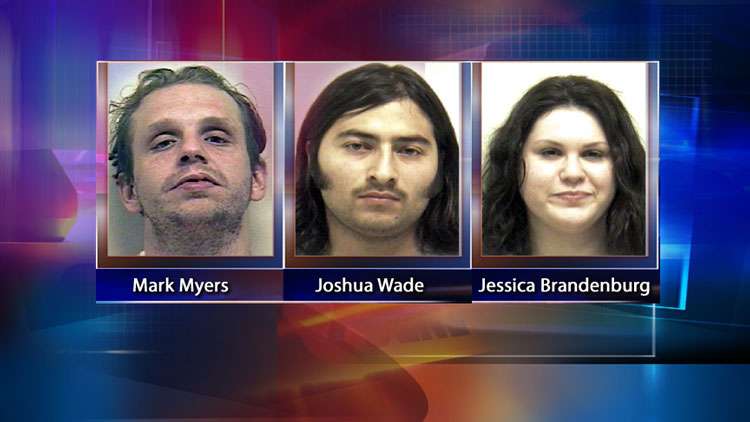 Officers could smell the marijuana smoke themselves coming from the apartment. With several young children living in the fourplex and being exposed to secondhand smoke, police found a solution to put it to a stop.
After several trips to the same place, an Orem officer wrote a search warrant and got it signed by a judge and held onto it.
Just after midnight, dispatchers got another call from someone complaining about the marijuana smell filling their apartment, and officers returned, determined to make an arrest.
"When the officers knocked on the door this time--the first two knocks--it was the same as before: no answer," Martinez said. "On the third knock, the officers told them it was the police, and we had a search warrant for the apartment. They broke their silence and said 'yeah, right,' at which time we decided to go into the apartment."
When police went inside, they found marijuana and drug paraphernalia, and three people smoking pot.
Mark Myers, Joshua Wade and Jessica Brandenburg all face charges of possession of marijuana and drug paraphernalia.
In addition to the criminal charges and having to come up with bail money, the woman who rents the apartment is also going to have to pay for repairs to the front door after police broke it down to get in.
E-mail: spenrod@ksl.com
×
Most recent Utah stories