Estimated read time: 2-3 minutes
This archived news story is available only for your personal, non-commercial use. Information in the story may be outdated or superseded by additional information. Reading or replaying the story in its archived form does not constitute a republication of the story.
SALT LAKE CITY -- A federal court judge will decide on Monday whether Elizabeth Smart will take the stand against one of her accused kidnappers. If she does testify, it will be the first time she's taken the witness stand against one of her accused abductors since her kidnapping seven years ago.
"I'm sure it's nothing she wants to do, but I think she does not want to see Mitchell go on the way he is. If it takes her getting up there and testifying, then she's willing to do that," said Elizabeth's father, Ed Smart.
Brian David Mitchell walked into the courtroom Friday morning wearing a yellow jump suit, orange shoes and shackles. As he entered, he immediately started singing a hymn that he continued for about five minutes until the judge arrived.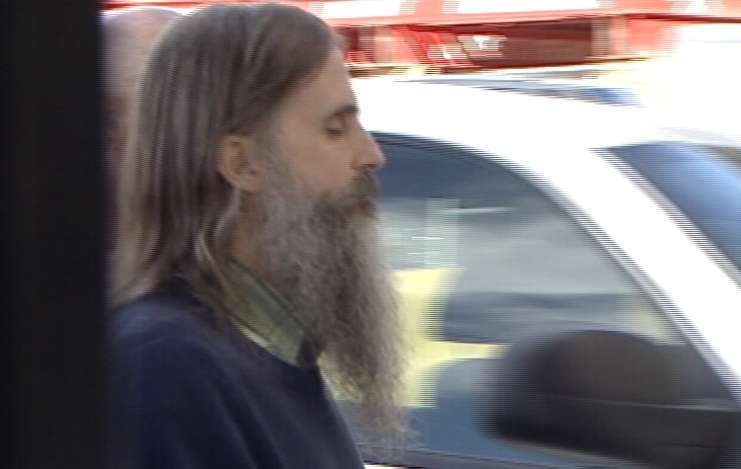 U.S. District Court Judge Dale Kimball quickly dismissed Mitchell after defense attorneys said they had no reason to expect he would do anything but sing in the courtroom. Mitchell then continued singing until he was escorted out.
Mitchell's attorneys filed a motion to preclude 39 lay witnesses, including Smart from taking the stand during Mitchell's competency hearing in November.
Defense attorneys said Elizabeth can talk about her experience with Mitchell but can't give expert testimony about his state of mind. But Elizabeth's father said he thinks his daughter can paint a bigger picture of the man accused of kidnapping her.
"Elizabeth can certainly provide what she dealt with for nine months--how he manipulated the system, how he got what he wanted all under the guise of religion," Ed said.
Federal prosecutors told the judge that allowing Elizabeth to testify would give her a voice, which went unheard during state court proceedings. They said she would testify that Mitchell was driven by sex, not religion.
Assistant U.S. attorney David Backman pointed out a video tape of Mitchell in court in California while Elizabeth was still allegedly kidnapped. Backman mentioned how Mitchell didn't sing in court there, and he knew what he was doing and told Elizabeth all about it once he was released.
Federal prosecutors argued Elizabeth Smart's testimony was important because she could tell the court what Mitchell was like when he was not under a microscope.
Ed said his daughter's testimony would build a strong case that Mitchell is competent to stand trial on federal charges.
"I just look forward to having it over with for her, and I hope he gets justice," Ed said.
Mitchell was found incompetent to stand trial in state court. This will be his first competency hearing in federal court.
The judge said he will make a decision on Monday. If he allows Smart to testify, it will happen on Oct. 1.
------
Story compiled with contributions from Sandra Yi and Randall Jeppesen.
×
Related stories
Most recent Utah stories