Estimated read time: 1-2 minutes
This archived news story is available only for your personal, non-commercial use. Information in the story may be outdated or superseded by additional information. Reading or replaying the story in its archived form does not constitute a republication of the story.
LITTLE COTTONWOOD CANYON -- An overnight hike in Little Cottonwood Canyon Friday ended in an unexpected place: an ambulance.
"I think it was just a real good shock to everybody," said hiker Pat Rich.
Rich said a group of five people, including some teenage Scouts, were on the hike when the weather took a turn for the worse. They took shelter under a tree when it started hailing and called the hike off.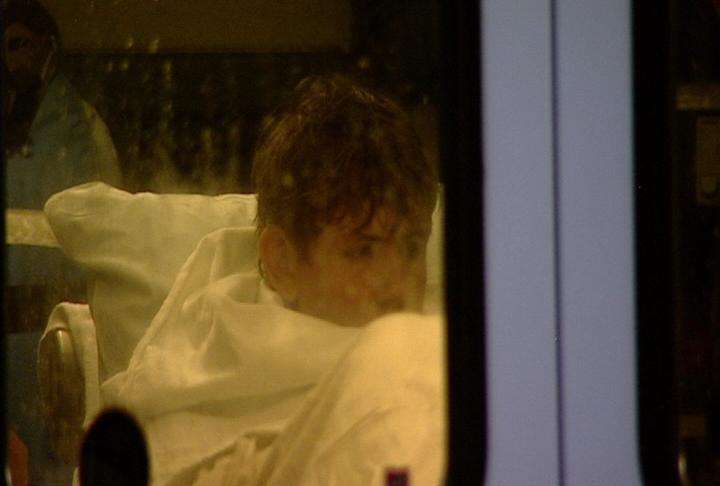 "We were just about to head back to the car when we were all knocked to the ground by a sudden burst of lightning," Rich said.
A 14-year-0old and a 16-year-old were briefly knocked unconscious but appeared to be in good shape when emergency responders arrived.
"EKGs were normal sinus [rhythm], no burns; so, as a precaution, we are going to transport them down and get them checked out at a local hospital," Unified Fire Authority Battalion Chief Brent Speirs said on scene Friday night.
Speirs also said, as they were treating the teens, they watched other hikers walk out of the canyon; many dressed in T-shirts and shorts--proof of the dramatic changes in weather in Utah's backcountry.
"It just shows you how quickly the temperature can change this time of year at this altitude," Speirs said. "The moral: Be prepared when the weather is transitioning up these canyons."
The remaining hikers walked out on their own. Besides being shaken, they were cold and wet but otherwise fine.
E-mail: sdallof@ksl.com
×
Most recent Utah stories