Estimated read time: 7-8 minutes
This archived news story is available only for your personal, non-commercial use. Information in the story may be outdated or superseded by additional information. Reading or replaying the story in its archived form does not constitute a republication of the story.
EUGENE, ORE. -- The No. 16 Utah Utes (2-0) definitely escaped against San Jose State (0-2) last Saturday in their first road contest of the year. There is one thing that is crystal clear; this is not the same Utah as a year ago. The Spartans came out with everything they had and still lost. Kyle Whittingham said it best "we didn't do many things well, but we did enough to win the game. We need to do much better this week to beat Oregon."
Utah Utes
Looking at the game against San Jose State in depth, statically the Utes dominated the game. The Utes had 499 total yards with a pretty good mix of play calling. Utah passed the ball 32 times and ran the ball 40 times. Terrance Cain had 248 yards passing and five different players (Asiata, Cain, Wide III, Shakerin, and Brooks) ran the ball for 251 yards. Cain is distributing the ball well. Five receivers caught passes with four of them having multiple receptions. Still, there seems to be three obvious and glaring negative issues regarding the offense and they are offensive.
Red Zone Offense- Looking at the overall yardage production denotes that Utes have had zero trouble moving the ball. They only punted two times against San Jose State. As coach Whittingham put it, "It is not like we are getting stoned and can't move the ball…" He's right. The Utes get into the red zone, but then become completely predictable and stagnant. The Asiata formation (otherwise known as the Wildcat) has worked in the past and will most likely continue to be productive, but some times you can over think these things. At what point will the Utes line up and just run over the San Jose State Spartans? Matt Asiata shouldn't throw the ball, just run over somebody for a yard!
Kicking Game- In the instances where Utah has not been able to get the ball into the end zone, or to get a first down to keep the drive going, they bring in the kicker to finish off the job and get points on the board. It has literally been four years since this has been an issue and you can't have a Louie Sakoda every year, but let's keep the ball in the stadium please. Ben Vroman looked like a lost man and Coach Whittingham appeared more frustrated on the sideline than at any time in the last few years. Red Zone opportunities need to result in points; six, seven, or three and if Utah cannot convert a field goal they will be in serious trouble against every team they play.
Penalties- Execution is a word we hear very often in this sports market, especially when covering the Utah Jazz. One of their key points is to execute the offense. Part of executing the offense has to include penalties and turnovers. This is a week where penalties could become an issue playing in a stadium that has a reputation for being tough to play in. Many stadiums have this reputation including "The Big House" at Michigan, "The Horseshoe" at Ohio State, "The Swamp" at Florida, Memorial Stadium at Texas A&M, and Autzen Stadium at Oregon is always included in that conversation. Executing at Autzen Stadium will include not beating yourself with penalties and turnovers. The Utes turned the ball over twice to San Jose State and also had 11 penalties. Coach Whittingham made a point of saying that the two loudest stadiums he has ever coached at were Memorial Stadium and Autzen Stadium.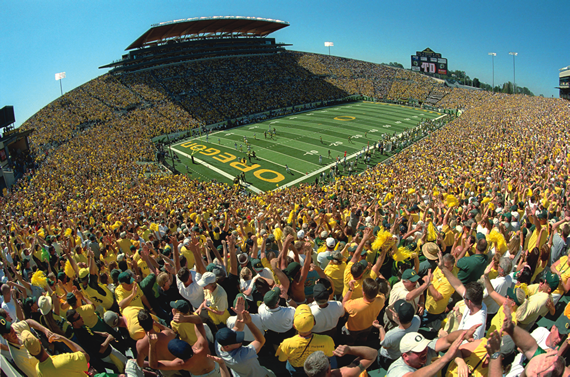 Those three parts of the game will decide the outcome for Utah. The talent is there; they just need to put it all together.
The Oregon Ducks have had its own set of interesting circumstances to deal with in 2009. They are missing their leading running back from 2008 because of the punch heard round college football the opening week against Boise State. Oregon Head Coach Chip Kelly has made it very obvious to his players that he is the boss. Suspending LaGarrette Blount for the season set a standard for the Oregon Ducks and Chip Kelly is the head man.
Oregon Ducks
In doing research for these Utah football game previews, it is always interesting to get the opposing head coach's opinion on Utah. Chip Kelly was no different, as he wasn't buying this last week's performance at San Jose State as the team that will be coming to Oregon. He showed his team the Sugar Bowl and is expecting one of the best teams in the country and a team with the longest winning streak in the nation (16). He believes Utah has no weaknesses and that they play harder than the other team.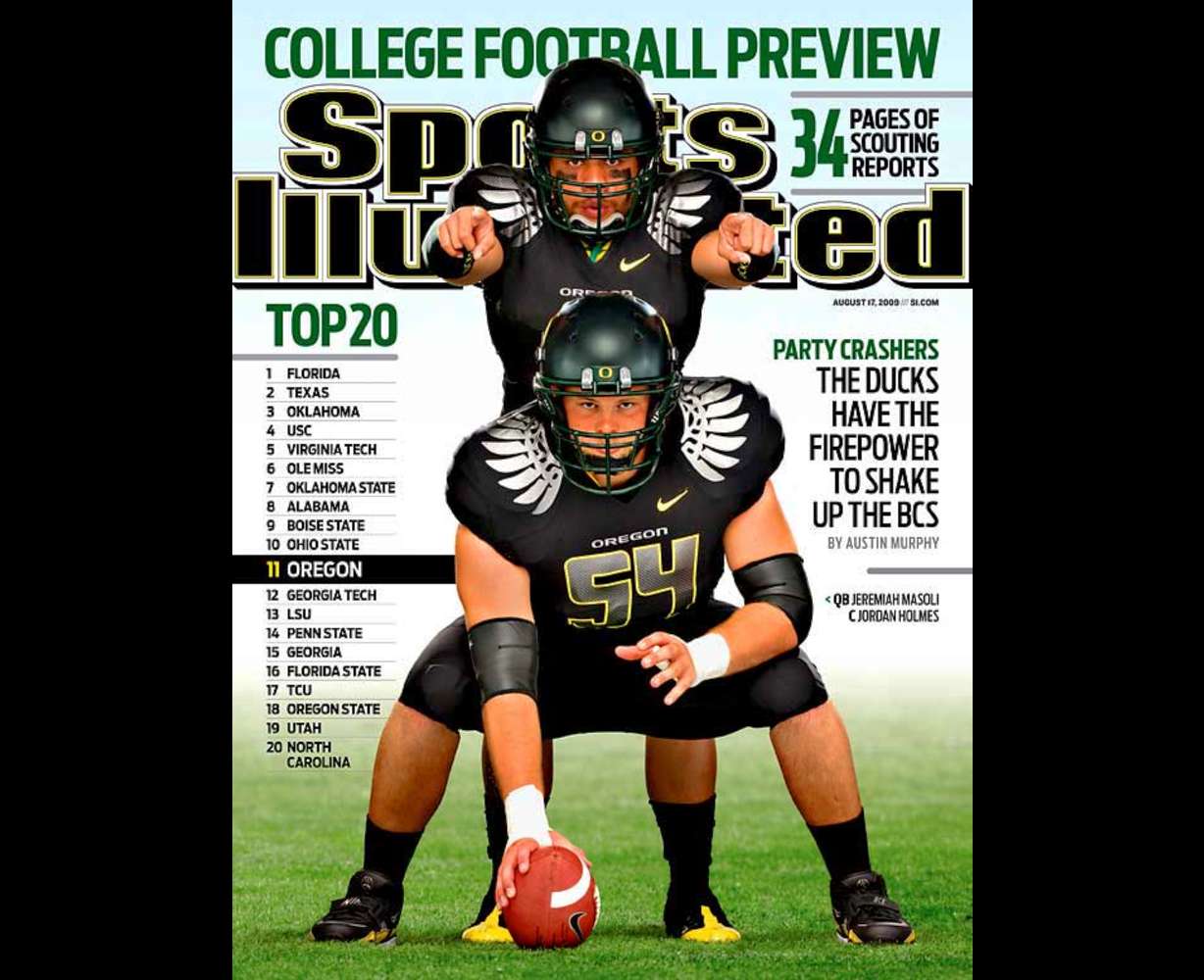 He spoke of Utah with great respect and that his team is not taking this week lightly. There was a certain no-nonsense aspect to the way he spoke about this week. He certainly used every cliché imaginable, but he was believable. Oregon came into this season with very high expectations and nationally has been highly touted. The Ducks graced the cover of Sports Illustrated in their College Football Preview Issue and consequently got beat up in their first game against Boise State on national TV. No team wants to fail miserable like that, but it has completely taken pressure off the Oregon program for this season.
The one aspect of the game that the Utes will need to be aware of is the running game from the quarterback. Jeremiah Masoli prefers to run even in passing situations. He completes the ball at just better than a 50-percent rate. His last game against Purdue was much better than the game against Boise State. He went 11-21 for 163 yards. Oregon is always full of athletes and Masoli is no different. The whole team is athletic and fast. The Utes have had a good run against PAC-10 teams historically because of how they match up athletically.
Special Teams will be where this game is won and lost. Coach Chip Kelly seems to believe that this is one of his team's strengths this season. Field goal kicking so far in 2009 has not been a strong point for Utah. Unless there is a large amount of improvement, Utah could be playing from behind if they do not convert drives into points.
Recruiting WarMany people forget that whenever a team from Utah and a team from the northwest area meet up, there is much more on the line than just a win or a loss. This is also a recruiting war. Many kids are choosing between Utah, Oregon, Oregon State, etc. According to Rivals.com four kids have chosen Utah over schools that include Oregon, and one player has chosen Oregon over school that included Utah.
ConclusionUtah has to show more improvement than last week if it wants to continue its winning ways. The game in San Jose looked to be more of an oversight as far as the players were concerned. Quickly they remembered that anybody could win on any given Saturday.
The Utes need to realize that even though they won the Sugar Bowl, nobody is ready to give them the title "Sugar Bowl Champions" again this year. The 2009 Utah Utes are not entitled to any one win or anything for that matter. The best thing that could have happened to the Utes last week was a little humility. A week of coach getting in your face and getting back to basics goes a long way.
I look for the Utes to perform much better and be much more interested in the game this week. If Eddie Wide III and Sausan Shakerin can keep the Ducks honest in the run game, Utah should be fine. Utah must clean up its whole game. If they do, they will extend the nation's longest winning streak.
Games like this usually determine who your team is.
×
Most recent Utah stories