Estimated read time: 2-3 minutes
This archived news story is available only for your personal, non-commercial use. Information in the story may be outdated or superseded by additional information. Reading or replaying the story in its archived form does not constitute a republication of the story.
Amanda Butterfield ReportingThe death of a 15-year old girl has rocked a southern Utah community. Saint George police say the accused killer disturbs them just as much as the girl's death.
Flowers have been placed next to the slide, where 15-year old Keely Amber Hall was found dead Wednesday morning. Police were tipped off her body was there by an anonymous caller.
Sgt. Craig Harding, St. George Police Dept.: "It's very, very unusual to have a homicide of a 15-year old person."
During the investigation police discovered Hall was once a student at Snow Canyon High, but was currently enrolled in Millcreek High, an alternative school.
Bill Nelson, Neighbor: "Police came to the door and asked if we heard any strange noises or sounds or saw anything."
Questioning family and friends, police discovered she was last with a 14-year old boy, who police have arrested.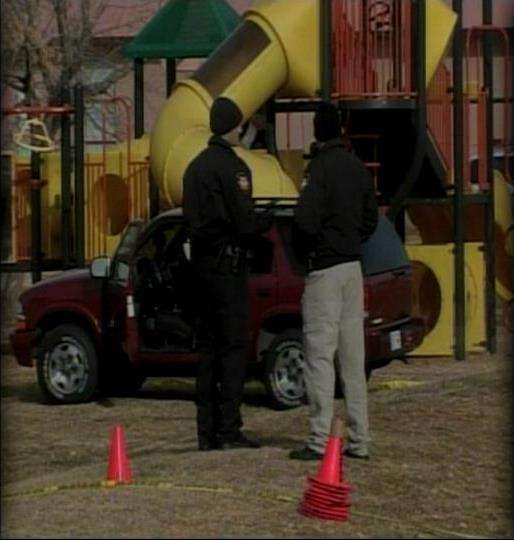 Student: "I don't know what would bring somebody to murder somebody like that. It's just unbelievable."
Word of the murder spread fast in the school district and the community.
Alaina Parker, Teacher, Snow Canyon High School: "It's a tragedy. You know, we work with these kids every day and it's very sad. We feel like we live in a safe community and then something like this happens, it's a big reality check."
Bill Nelson, Neighbor: "It doesn't make you feel too safe, for sure, but at least they have a suspect, so that's good."
The 14-year old is being held at a juvenile detention center.
Police say the families of both teens are upset.
Sgt. Craig Harding: "The families are pretty broken up about it, I know that. But, as is to be expected, this is a tragic event for these two young people."
Police have not released a motive and they still don't know the cause of death. There were no obvious signs, no gunshot wounds, no knife wounds. Right now Hall's body is with the medical examiner's office. Those results are expected in a few days, possibly a few weeks.
×