Estimated read time: 4-5 minutes
This archived news story is available only for your personal, non-commercial use. Information in the story may be outdated or superseded by additional information. Reading or replaying the story in its archived form does not constitute a republication of the story.
LOGAN -- Immediately after the Utah State Aggies season opening loss to rival Utah, USU head coach Gary Andersen said his team - with a bye in week two - would spend the next two weeks in a mini-camp of sorts. Now halfway through, the Aggies are already chomping at the bit.
"We've been practicing a lot, and we're ready for this game, I'll tell you that much," said senior center Brennan McFadden.
McFadden is the anchor of an offensive line that despite returning all of its starters struggled in the season opener to keep pressure off junior quarterback Diondre Borel.
Borel finished the game completing 10-of-26 passes for 121 yards with no touchdowns and one interception, but had multiple balls swatted down as the Utah defensive front was constantly applying pressure.
McFadden said the line has been focusing on improving one area every day in practice, especially on pass protection. He said if the line can keep their quarterback comfortable, than Borel will have a much better game against Texas A&M in USU's next game.
"They (Utah) batted a lot of balls down, and this week we're focusing on keeping the D-line's hands down," he said. "When we get a hold of the D-linemen we're driving them, we're not letting them reposition and get their hands back up. That's been a point of emphasis this week, and I think we're doing a great job."
Another point of emphasis has been on the Aggie defense, which settled down in the second half of USU's season opener, holding the Utah offense to seven points in the final two quarters after giving up 24 in the first half.
"We just had to settle down and get to what we know. We had to start talking and communicating on defense," said senior cornerback Kejon Murphy. "We just settled down and came out and weren't rattled … we were just excited the first half."
After giving up 286 yards and two touchdowns through the air to the Utes' Terrance Cain, who was making his first start at the FBS level, the Aggies have another challenge ahead of them with Texas A&M.
Junior quarterback Jerrod Johnson completed 31-of-41 passes for 349 yards, two touchdowns and no interceptions as the Aggies from College Station throttled the New Mexico Lobos, 41-6 in their season opener. Johnson also ran for another score.
"I didn't even know that. I don't even look at the numbers. I just look at the players," said Murphy when told of Johnson's big game. "We take that as a challenge. I've got to mention that to my fellas, so we don't have that done to us."
Texas A&M looked much improved in head coach Mike Sherman's second year debut, compared to the team that finished 4-8 in 2008 and lost at home to Arkansas State.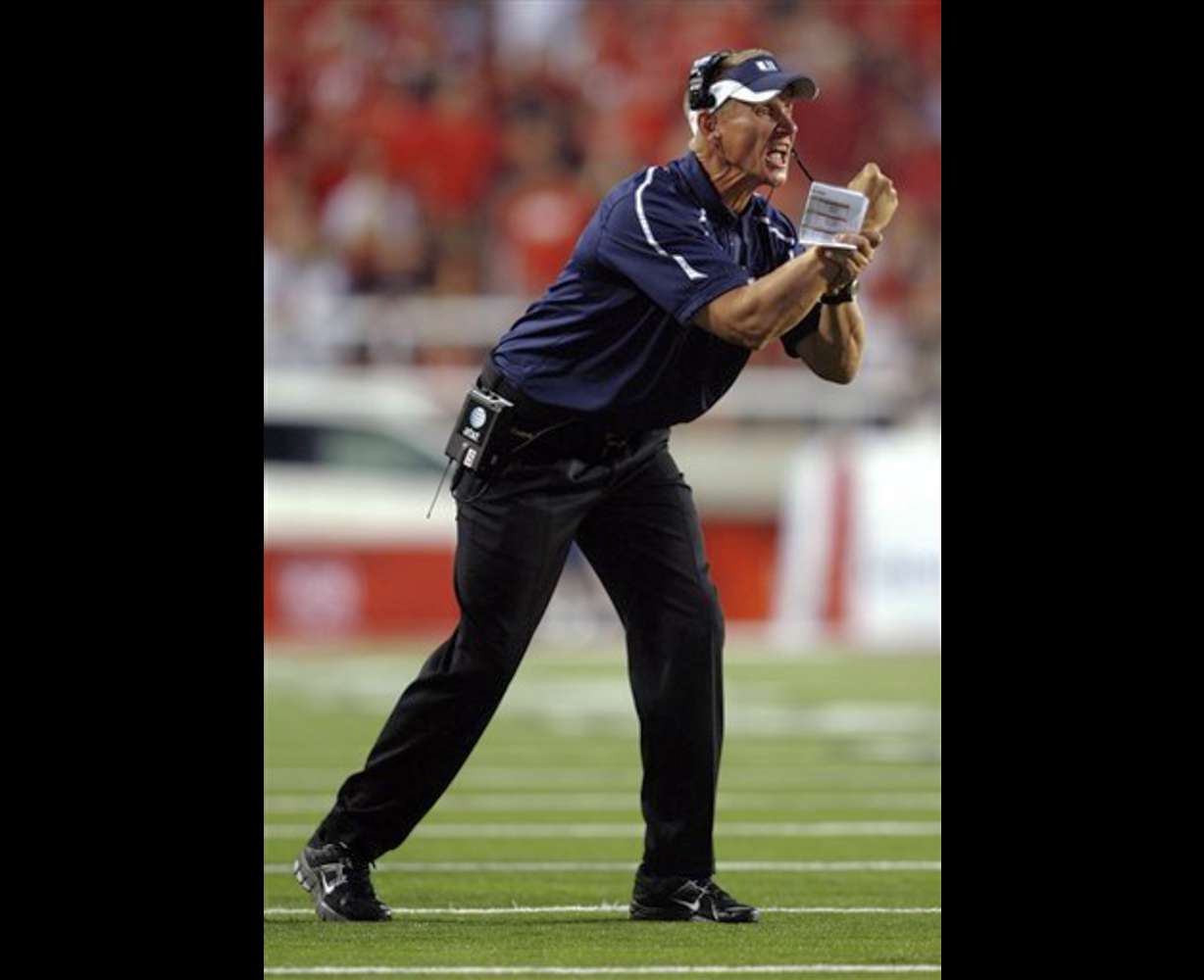 "We've got to step up this week. This would be a big win for us and the whole WAC. I feel like it is a statement game, because we can beat this team - they're very beatable," Murphy said. "They're probably thinking in their heads, 'You know, we're playing Utah State,' they're marking us on the calendar as a 'W.' We feel like we can come out and shock them and hit them in the mouth just because they're thinking it's an easy 'W' … that's when we come in, sneak in and get a 'W.'"
Though that excitement is good, if USU hopes to pull off the shocker they'll need to use the upcoming week to clean up some sloppy play in week one. Andersen said the Aggies showed flashes of greatness against the Utes, but need to clean up some things.
"If we do it in practice, we're going to do it in games, and we just need to become more consistent in practice," McFadden said. "If we achieve what we need to do in practice, then obviously it'll happen in the games. Most important for us, and coach Andersen stressed it, is we just need to practice how we play."
However, one area the Aggies may be hoping for less consistency in is their third down conversion percentage. Against Utah, Utah State was horrendous but consistent in that department, unable to convert a single third down try in 12 attempts.
"We were devastated as a team; we fully expected to win that game. We lost it ourselves, we made too many mistakes at the wrong times and we couldn't capitalize when we had chances to go ahead and score more points," McFadden said. "We're not going to pat ourselves on the back when we lose, we know we messed up, these two weeks we've been working hard and we just can't wait to play again. We're tired of practice."
×
Most recent Utah stories