Estimated read time: 2-3 minutes
This archived news story is available only for your personal, non-commercial use. Information in the story may be outdated or superseded by additional information. Reading or replaying the story in its archived form does not constitute a republication of the story.
Jed Boal Reporting A northern Utah community today honored a native son who was killed in combat in Iraq. A roadside bomb killed Sgt. Rocky Payne last week in Baghdad.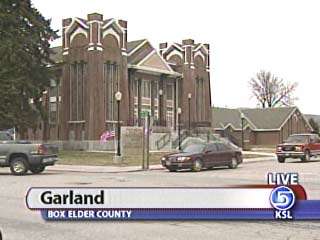 The funeral service took place at the Garland Tabernacle in Garland, Utah. More than one hundred people, including Utah Governor Jon Huntsman Jr., attended the funeral services.
To the many who knew him, Sgt. Rocky Payne was a combat-tested soldier, hardened by the trials of battle and reconciled to the prospect of giving his life for what he deemed "a better cause."
The streets were lined with flags in a solemn farewell to the fallen hero. In the tight towns of Northern Utah everyone knows their neighbors, and many came to say farewell to Rocky Payne.
Leon Kotter, Payne's Bishop: "This is the first casualty we've had, and so it is very tender and touching to this community."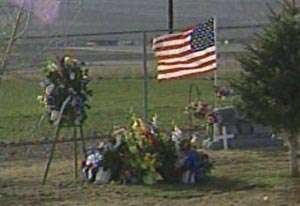 The 26-year-old Utah solider was killed in Baghdad on March 16 when his Humvee was struck by a roadside bomb. Payne was a marine during the initial assault on Baghdad and returned as an army gunner with the 497th transportation company last year. The soldier's father, Dennis Payne, is a Vietnam veteran.
Dennis Payne, Soldier's Father: "Freedom really isn't free and my son knew that and was willing to give the ultimate sacrifice to pay for that."
Nikki Nicholas, Payne's Cousin: "Rocky was a hero, but to our family he will always be the boy with a quirky grin who loved everyone. And his presence in our family was a gift."
Payne's brothers call him a practical joker who could get along with anyone. His fellow soldiers valued his integrity, loyalty, and friendship.
Dennis Payne: "I wish he was here. I'm not angry at the military. I'm not angry at the war. I'm not angry even at the people who took his life, because I honestly know that he believed in what he was doing."
Sgt. Rocky Payne was posthumously promoted to the rank of sergeant upon his death.
Also today, Utah Guardsmen gathered in Wendover to remember another fallen Utahn. Airman First Class Antoine Holt died in a mortar attack in Balad, Iraq one year ago. Those who served with him are now home and honoring his memory.
Staff Sgt. Chad Buttars: "He's the person you always wanted on your team. He's the one you could always expect a smile from no matter what."
Holt was serving with the 332nd Expeditionary Air Control Squadron.
×
Most recent Utah stories